The coronavirus pandemic has made it difficult for Chinese farmers to sell their agricultural products, therefore causing many to adopt internet sales channels. Although live streaming by farmers themselves has in some way boosted the sales of agricultural products and promoted agricultural development, there are still some problems hindering its growth.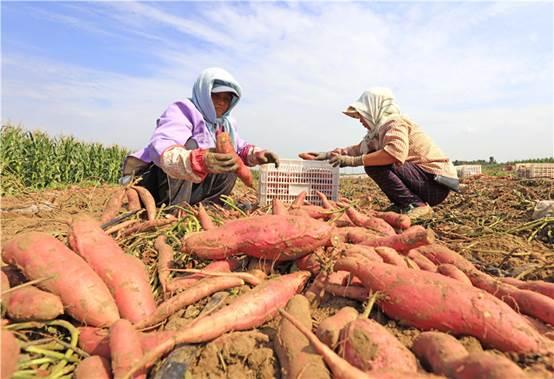 According to Jiang Zelin, a CPPCC National Committee member, as cellphones become a new farm tool and live streaming becomes a new farming job, e-commerce live broadcast is not only an innovation of marketing methods, but also a sign that farmers are transforming from simple agricultural producers to both producers and marketers.
Nevertheless, the current industrial chain lacks a scientific and reasonable interest negotiation mechanism between farmers and enterprises that purchase agricultural products from them and sell them on. There are not enough facilities and land availability for the primary processing of agricultural products in the place of origin. What's worse, leading enterprises don't possess a satisfying strength to lead the local economy development.
"Among the national top 500 enterprises, there are only 12 agricultural-related enterprises, and most cities, counties and districts lack leading enterprises in deep processing," said Jiang.
To this end, Jiang suggests that a win-win interest connection mechanism should be established to make farmers participants, builders and sharers of the industrial chain. Rural collective construction land such as abandoned land in rural schools and idle house sites could be made use of. Moreover, large-scale modern agricultural leading enterprises with international competitiveness should be cultivated to connect farmers and smooth the marketing channels.