A road show in which 9 youth startups in the field of intelligent driving promoted their projects to Shanghai Automotive Industry Corporation(SAIC) was held in the automotive giant on May 28.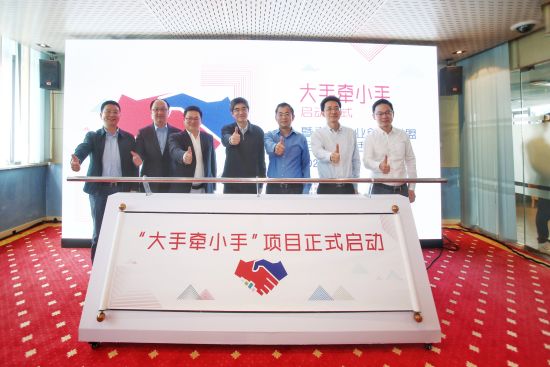 The road show is part of the efforts that the Shanghai government is making to connect large companies with innovative small and medium-sizedenterprises (SMEs).
In 2018, a Shanghai Young Entrepreneurs Cultivation Program was initiated by the Communist Youth League Shanghai Committee, aiming to develop 1,000 young promising innovation and entrepreneurship companies in five years. More than 350 excellent companies have been chosen during the past two years for classified cultivation.
Research of the 350 companies shows that for many of them, how to get in touch with powerful giants so as to apply their products and get involved in the industry and innovation chain has been a difficulty. Therefore, the series event, in which SAIC becomes the first big company to connect with SMEs, is supposed to open a road to the integration of large enterprises with SMEs in Shanghai and provide new momentum for Shanghai's new round of high-quality development.
According to a person from SAIC, not only were technology departments of the company in the road show, but also an equity investment company took part. "From technology to capital, SAIC is willing to open cooperation to realize win-win partnerships,"he said.
Shanghai Highgain Technology Company, established in 2011 and a leader in Beidou (Chinese GPS system) high-precision navigation and positioning solutions, was one of the event participants. Chairman Ji Qing said his company hopes to combine its technical capabilities in subdivided fields such as satellite high-precision antennas, terminals and drive test units with SAIC'sneeds in the fields of intelligent driving and intelligent connected vehicles(ICV).
Highgain used to do road shows mainly to securities companies and investors. "This road show is more targeted,"said Ji Qing.