As the Children's Day is coming, Shanghai Natural History Museum has introduced a themed "Yeah kids" tour route.
As an original educational brand of the museum,"Yeah kids" was especially designed for children aged from 3 to 6. Through six types of activities such as inquiry courses, performance shows, parent-child interactive exhibitions and a themed tour, children are expected to experience the fun of nature.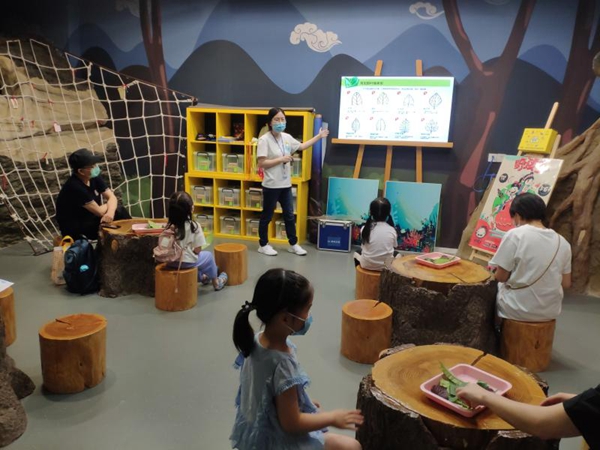 The themed tour route, to be formally launched on Children's Day after a year's planning, will combine the museum features with the learning and developmental needs of 3-6 year-old children to guide the parent-children groups to carry out effective interactive learning in the exhibition area. Children under 1.4 meters will be free of charge from May 30 to June 7th except on June 1st when the museum is closed.
Eight parent-children groups from Zizhu Kindergarten of East China Normal University were invited to experience the route on May 28 ahead of its formal launch.