As international metropolises, Mumbai and Shanghai are highly populated, diversified and closely connected to the rest of the world. How can the two cities turn crisis into opportunity and usher in a new chapter of urban governance under the threat of COVID-19? A webinar between Chinese and Indian think tanks was held on May 29 to discuss COVID-19 and planning and governance capacity building of Mumbai and Shanghai.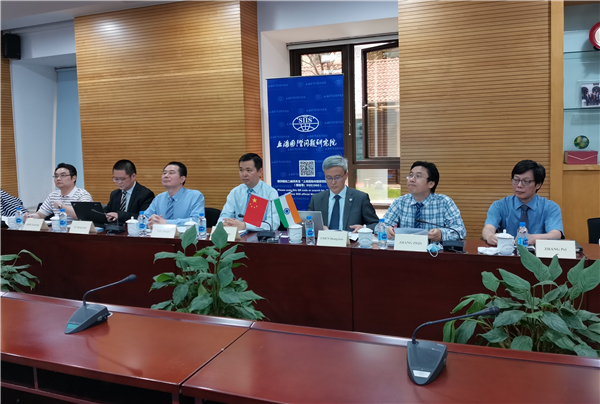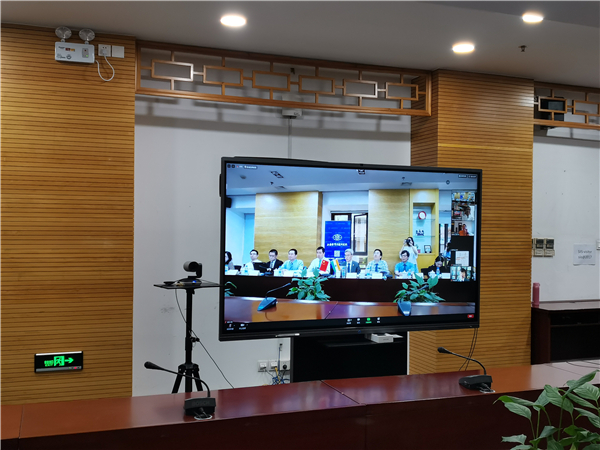 The webinar was attended by Consul General of China to Mumbai Tang Guocai; Chen Dongxiao, president of the Shanghai Institutes of International Studies (SIIS); Manjeet Kripalani, executive director and co-founder of Gateway House; Sifra Lentin, Bombay History Fellow at Gateway House; and several experts on urban planning and governance and public health.
India went into a nationwide lockdown starting from 00:00on March 25. However, the government decided to resume its economic activities in April to reduce the pandemic's impact on its economy. In this context, how can a city manage public health? What are the immediate ideas that Shanghai can provide in this regard?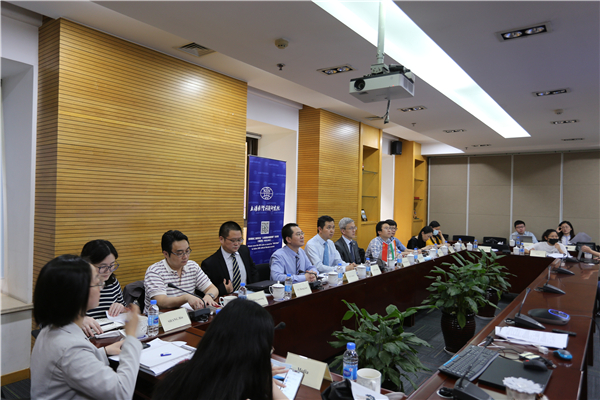 Facing the coronavirus outbreak, China has proved itself to be the most efficient in managing its cities, said Manjeet Kripalani, who believes that how a city manages itself, gets intellectual support and how the leadership adjusts its role under the pandemic is where a city's soft power lies.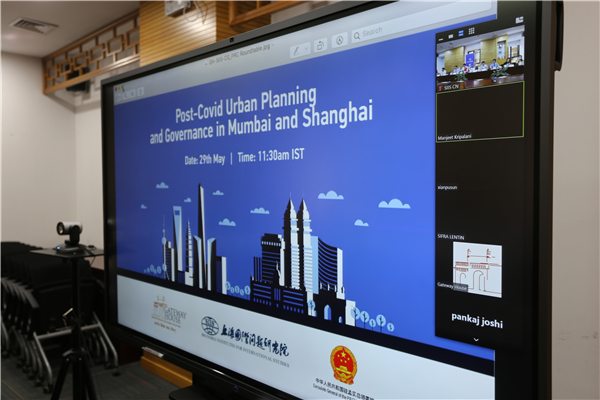 In response, Yang Xubo, head of the Division of Foreign Investment Administration, Shanghai Municipal Commission of Commerce, voiced his opinion about when a city can reopen its economic activities. As he said, before making the decision, the government should ask itself several questions: Has the daily cases of infection dropped to the lowest level? Does the government offer support to enterprises in preparation for the resumption of work? Is there a flexible adjustment of policies? How can the balance between economic growth and people's health be realized?
At the webinar, Zhang Zhijie, associate professor at the Department of Epidemiology and Health Statistics of Fudan University, mentioned two different non-pharmaceutical intervention (NPI) strategies for controlling COVID-19 since we still have not found effective treatment drugs or vaccines. According to Zhang, the strategies differ in whether we aim to reduce the reproduction number, R0, to below 1 (suppression strategy) – and thus cause case numbers to decline – or to merely slow spread by reducing R, but not to below 1 (mitigation strategy). "The former strategy is the one adopted by China. It's been very successful till now," he added.
Talking about the inadequacies to be addressed in the future in terms of a city's public health system, Zhang said, "One is to strengthen the technology and capabilities of disease monitoring and early warning, especially on the novel or emerging infectious diseases. The other is to strengthen the research capacity of health institutions, especially the new scientific and technological methods or tools, such as big data analysis, artificial intelligence, cloud computing, etc. to build a more modern, more powerful, more sensitive, and more easily used early warning information system."
The coronavirus has put us in the same boat, said Liu Youfa, former ambassadorial consul general of China to Mumbai and Non-Resident Senior Fellow at SIIS. China and India, as the biggest two developing countries, ought to work together in fighting against the crisis. Post-epidemic economic recovery and development are major concerns for people from all walks of life. By giving examples in the pharmaceutical sector and in the energy industrial chain, Liu gave a brief introduction to the areas that the two countries can work on for future cooperation.
To sum up the seminar, Chen Dongxiao, president of the SIIS, said there is no one-for-all solution to epidemic prevention and control and urban governance, due to the differences in Chinese and Indian cultural, political and economic backgrounds. But, as he said, the two countries should maintain cooperation and dialogue, to learn from each other's best practices and plan for a better era.
The webinar was held in Shanghai and Mumbai. Sistership ties between the two cities were established in September 2014, since when there have been exchanges and communication in various fields, which have become stepping stones for the strong friendship between the two countries.