Located at 567 Puxing Rd, the Shanghai China-Europe Business Street is a European style street where people can enjoy exhibitions of jewelry, cultural relics and artworks, as well as leisure entertainment and shopping. To attract more brands to the street, businessmen from both China and abroad recently paid a visit to the place.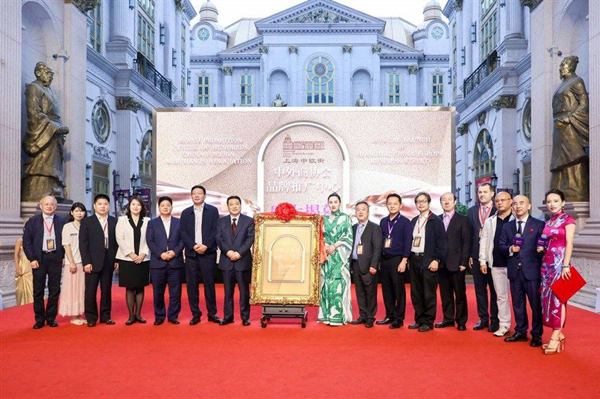 (Recent brand promotion center opening at the Shanghai China-Europe Business Street)
Covering a total area of nearly 120,000 square meters, the street's main function is tourism. The overall architecture resembles the Historical Architecture Complex of the Bund, as its designer from the Palmer & Turner Group has created the HSBC Building on the Bund and the Fairmont Peace Hotel. By attracting more tourists, the street has made itself a unique commercial circle in Shanghai.
"Close to the subway station, the street enjoys superior geographical position and its architecture is a fusion of Chinese and Western styles," said Qi Xiaozhai, vice chairperson of the Shanghai Commerce Economy Association. Activities of various kinds are being held here, attracting many consumers. Promoting the full resumption of market activities of the street is also making contributions to the city's commercial development, added Qi.
People's demand to return to normality has become more salient as the epidemic prevention and control has achieved success in the current stage. It is high time for private entrepreneurs to create new business models that take into account the current health environment.
So far, businessmen from Russia, Germany, the UK, Singapore and Japan have shown interest in the China-Europe Business Street, hoping to introduce more brands to Shanghai. The street is therefore likely to become a new favorite among the citizens.