Hamburger products made from plant-based beef have been launched by KFC in five restaurants in Shanghai, Beijing, Hangzhou and Chengdu.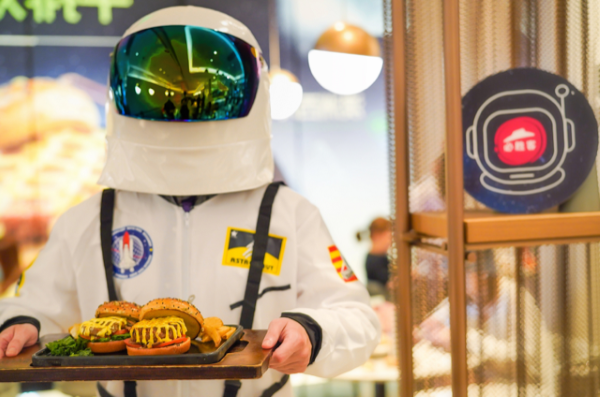 Actually, it is not the first time that KFC has offered plant-based meat. In April, KFC China began its first Chinese trial with a vegetable version of its popular roast chicken.
In recent years, plant-based meat, which uses cholesterol-free vegetable protein as raw material and has a taste close to meat, has become a pioneer concept in international cuisine.
Data from the US Department of Agriculture website shows that compared to a traditional beef patty, the plant-based one contains 26% less saturated fat, less overall fat content and no trans fatty acids. Moreover, no animals need to be killed to produce it.
Further benefits are that a plant-based beef patty consumes far fewer natural resources than a traditional one with 99% less water, 93% less land use and 46% less energy and at the same time has 90% less greenhouse gas emissions.
Experts predict that plant-based meat has great potential in China and more unconventional such products are expected to be launched in the future.