A Par Cafe Guide was released on June 1 in which 10 of the more than 8,000 cafes in Shanghai were given the highest evaluation through customers investigation and professional coffee evaluators.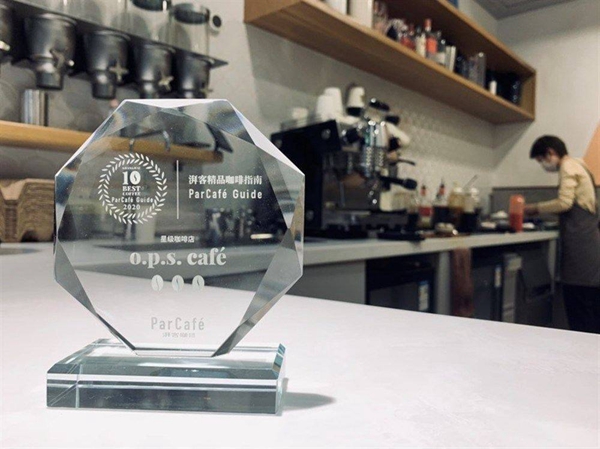 Cafes that stood out are not those famous chain brands, but instead boutique cafes with niche characteristics including Hidden Track, Cafe ONAIR, Onirii Coffee and Café del Volcán. They were chosen for their excellence in taste, service, environment or market influence.
With the growing popularity of coffee culture and increasingly fierce market competition, specialty coffee is becoming a growth area in the coffee industry in Shanghai.
"The 10 stores that stood out are quite focused on the sharing and delivery of coffee [culture], so that consumers can understand what is specialty coffee and pass on more information about coffee," said Lin Dongyuan, chairman of the evaluation team.
According to Lin, the evaluation was conducted from the perspective of the general public and took into account the overall comprehensive factors of quality, atmosphere and service.
The 10-metre-square o.p.s. café located on Taiyuan Road in Xuhui District, reaped a three star recommendation, the highest rating, in the evaluation. "We hope to combine the coffee making technique with the taste feeling of each season and combine coffee with other ingredients to develop new products each season," said Siwei, the store head.