Seafood, from crabs to crayfish, is the most popular dish favoured by customers in the current season. However, the edible portion of crayfish and crabs only accounts for 40% to 50%, generating 8 to 10 million tons of shell wasteeach year globally. A research team from Shanghai Jiaotong University has discovered a way to deal with this waste which is often discarded or landfilled.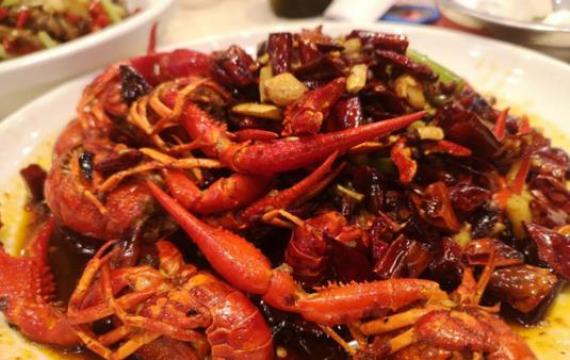 Referring to the formation process of stalactites in nature, research teams from Shanghai Jiaotong University and the National University of Singapore have successfully created a gentle and pollution-free new technology to treat shrimp and crab shell waste.
According to the team from the Shanghai university, by adopting high-pressure carbon dioxide as a green acid reagent, calcium carbonate in shrimp and crab shells are dissolved in water and removed. Then through high temperature water, the protein is hydrolyzed. After these two steps, the chitin can reach more than 90% with almost no pollutants produced and a low cost.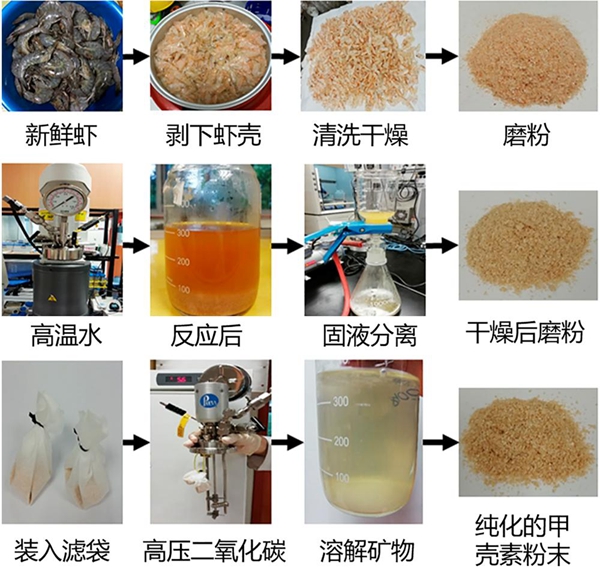 (The process of extracting chitin)
Chitin is one of the biomass resources with the largest reserves in the world. It is an important polymer and a natural source for nitrogen-containing chemicals. Since 85% of the best-selling drugs are nitrogen-containing compounds, this waste transformation technology is no doubt so valuable that the teams have applied for patents.