At five o'clock in the morning, the mist over the Huangpu River faded and the sun shone through the cascading clouds onto the hordes of ships. The men on board shouted, "Open the gate! We're ready to sail!"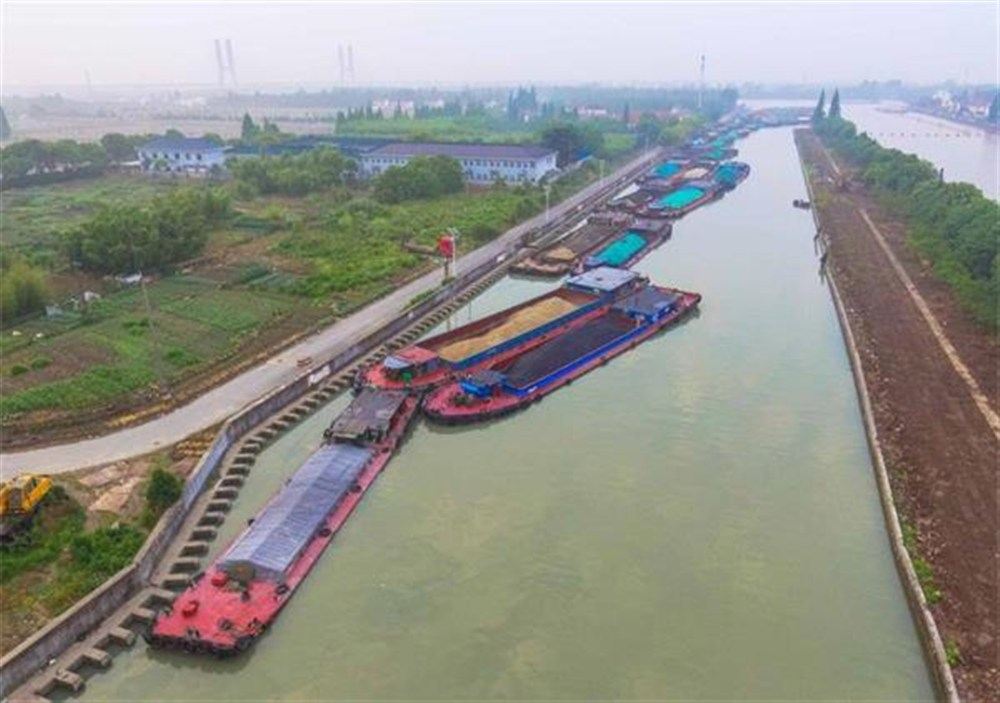 (Photo/WHB)
Youdun Port, with a total length of 36.5 kilometers, starts from the mouth of the Wusong River and reaches the Hengliao River in the south on the upper reaches of the Huangpu River. It is the main channel of inland freight. With the slowdown of the epidemic and the resumption of work and production, the demand for freight in this section is increasing constantly. At present, the number of vessels entering and leaving the port is between 120 and 150 a day. As economic planners know, when the city's waterways are running at full capacity so can the city's economy.
At the water gate of Youdun Port, many large cargo ships line up on one side of the river, waiting to pass through the gate in an orderly manner. These ships mainly carry sand, cement and gravel from Jiangsu and Zhejiang provinces to Qingpu and Jiading districts of Shanghai. Because of the low cost of shipping logistics, water transportation is still the main way to transport building materials.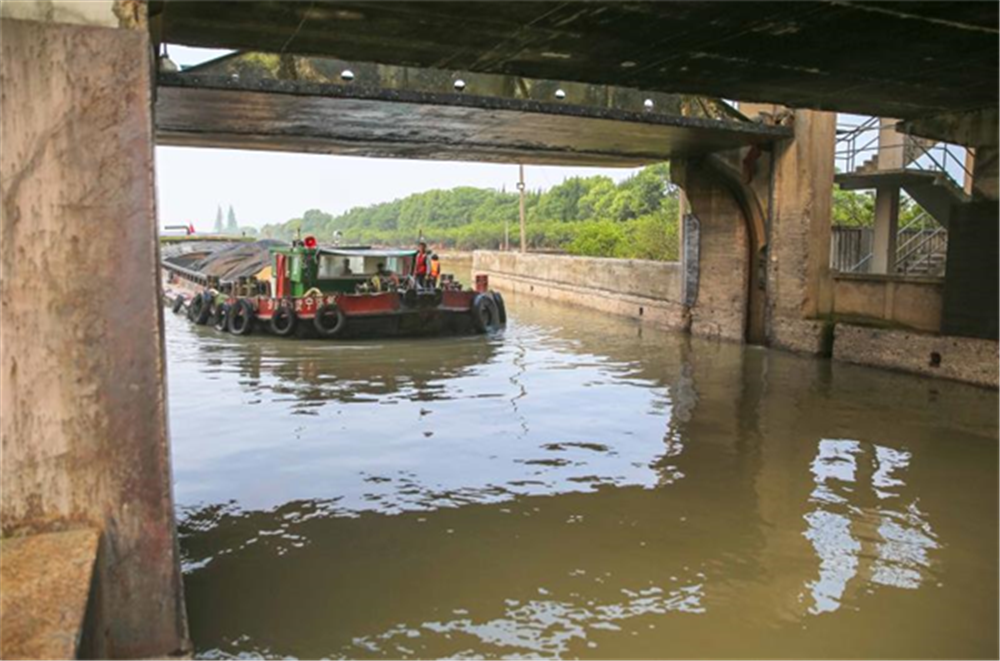 (Photo/WHB)
At the entrance of Youdun harbor waterway, a man who is mainly engaged in transporting construction sand from Jiangyin to Qingpu recalled that when work resumed at the beginning of March, there were few boats in the channel. But in April and May, with the resumption of work and production accelerating, the number of cargo ships increased significantly and "sometimes there was a jam."
Due to the impact of the epidemic earlier this year, the number of ships in and out of the port reduced to less than 20 per day, but the usual busy scene has been basically restored to normal at present, said Ge Qibin, head of the Youdun Port Water Conservancy Project Management Station. "In order to prevent the traffic jam, the opening time of the locks has been advanced to 5 am and the closing time has been extended to 8 pm. Now it is generally possible to ensure the smooth passage of the cargo ships on the same day at the normal water level."
In order to prevent the epidemic returning and resume work, the staff of Youdun Port Station of the Songjiang District Navigation Administration Institute exercise comprehensive control over ships entering and leaving the port, and make every effort to ensure the safety and smoothness of the waterway transportation channel. Gong Tianyong, the official, said that all arriving ships should be registered and people should be checked one by one to measure their temperature. In addition, an auto identification system (AIS) and other intelligent means are used to carry out real-time monitoring of ships. Since the end of January, the station has managed and controlled more than 4,200 vessels in and out of the port.
With the coming of the flood season, the management station of Youdun Port Water Control Project will further strengthen the flood control safety inspection, bank revetment, maintenance, and comprehensively check the hidden dangers of flood control and emergency rescue.