Alibaba co-founder Jack Ma kept his promise of eating hotpot with medical staff who had been dispatched to Wuhan, Hubei province, to fight the coronavirus.
The hotpot appointment on June 6 was a "cloud" appointment. Though there was a screen between Ma and the medical workers, they were filled with excitement. Ma was in Hefei, Anhui province. That day, more than 6,000 medical workers from over 30 provinces (municipalities and autonomous regions) across China were invited to eat hotpot with him.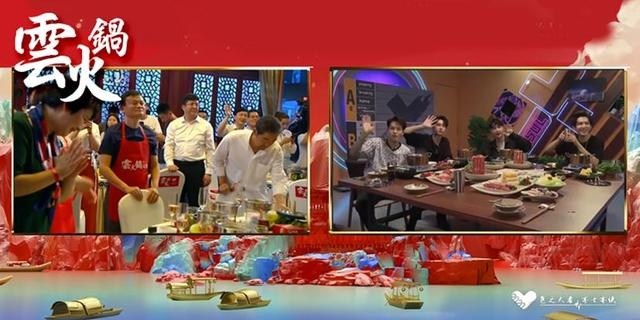 This "cloud appointment", said Ma, was to show his gratitude and respect to the medical staff. "In the face of the epidemic, everyone is afraid. I believe the medics themselves were afraid, but they still picked up their 'armor' bravely and went to support Wuhan. They showed us whatresponsibility is."
"This is our first gathering after we returned from Wuhan to Shanghai," said Li Xiaojing, leader of the second batch of Shanghai's medical team (Critical Care Nursing Team) to Wuhan.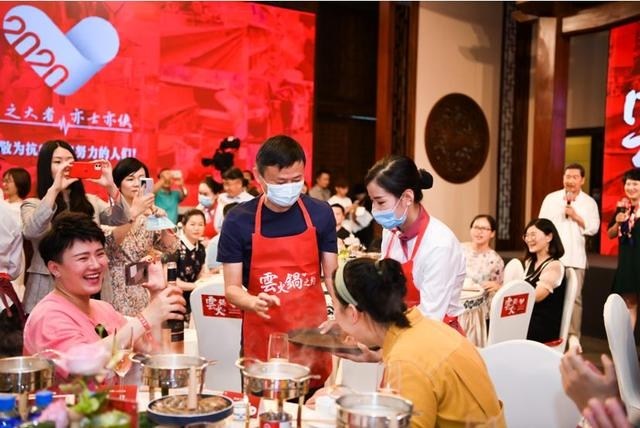 "When we were in Wuhan, we also received milk tea and fried chicken donated by Jack Ma," added Li.
After receiving the surprise gifts, a medical staff member from Anhui province then showed her gratitude on social media, inviting Ma to eat hotpot with them after the coronavirus was over. In his reply, Ma promised he would keep the appointment and invite medics from across the country.
On the late afternoon of June 6, a total of 6,600 medical workers who had been to Wuhan received hotpot deliveries ordered by Ma. Through video chat platforms, people enjoyed the hotpot together.
(Photos/Chinanews.com)