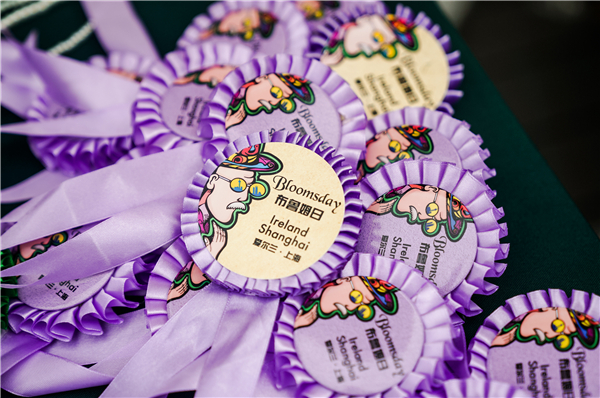 Davy Byrne's Pub, Sweny's Pharmacy, Number 7 Eccles Street... These are scenes in the masterpiece novel "Ulysses" by Irish novelist James Joyce, and typical of Dublin in 1904.
On June 13, the Consulate General of Ireland in Shanghai hosted a reception on the rooftop terrace of the House of Roosevelt on the Bund. Inspired by the enthusiasm for James Joyce in China, the Consulate gathered Irish and Chinese friends for Bloomsday.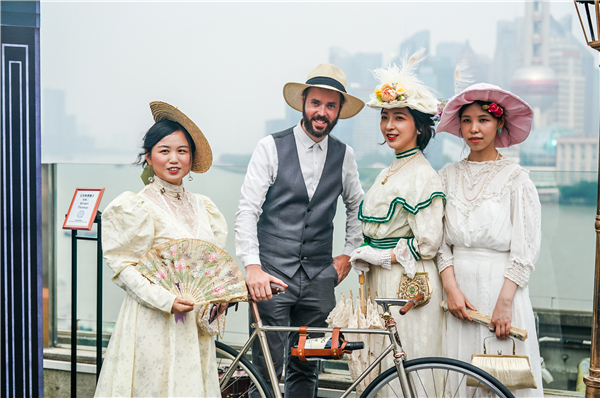 (People pose for a photo in vintage Edwardian costumes and props)
Bloomsday is Ireland's second largest traditional celebration after St. Patrick's Day and is celebrated by literature lovers around the world. This year has seen Shanghai at the forefront of the global Bloomsday festivities, as the largest and most ambitious public-facing event organized by Ireland's overseas mission network anywhere in the world. The rooftop terrace of the House of Roosevelt was transformed into Joyce's Dublin of 1904, with a number of interactive representations of key locations from the text. In vintage Edwardian costumes and props, guests were also treated to Irish food and drink, as well as a selection of readings from "Ulysses".
Mr. Eoin O'Leary, ambassador of Ireland to China, appeared in Shanghai for the celebration. As he said, Ireland has around 5 million people, but the country has a long history of emigration. So different from St. Patrick's Day, Bloomsday in his eyes is more about celebrating Ireland's historical connections with the rest of the world.
Speaking of COVID-19 which is still causing havoc around the world, the Ambassador related the current situation to James Joyce's life which was constantly disrupted. Joyce was living all over Europe during the 1st and 2nd World War, and he was used to unforeseen events forcing him to move. What COVID-19 tells us is we cannot take normal for granted. It is a reminder to all of us that life is not totally predictable, said Eoin O'Leary.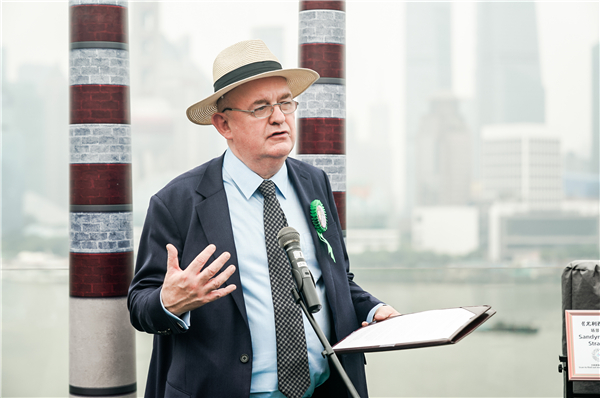 (Eoin O'Leary, ambassador of Ireland to China)
For Steven, who read an excerpt of the book to the audience and has been living in Shanghai for nearly 20 years, this was his third year to participate in the Bloomsday celebration. In the previous years, people celebrated the festival on a cruise boat to enjoy the Huangpu River. This year, the venue was changed to the terrace of the House of Roosevelt, but people could still enjoy the Bund view. This reminds him of "Ulysses" which is a vivid depiction of people's lives along the River Liffey in Dublin.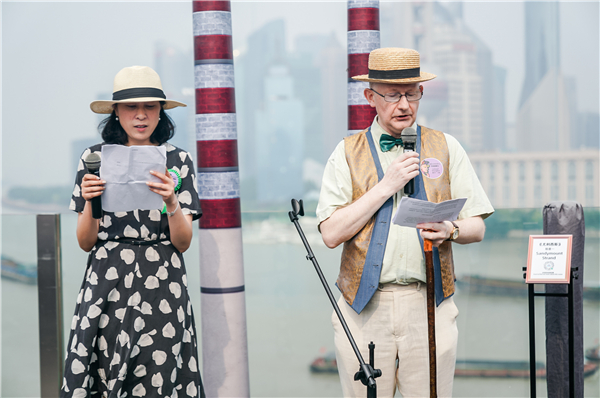 (Steven, right, reads an excerpt from "Ulysses")
People were well dressed for the festival and outfitted themselves with bow ties, canes, fake beards, and Irish straw hats. Amy, a vintage fashion lover, made her way to Shanghai from Hangzhou with her friends to join in the celebration. Attracted by Celtic legends since she was a child, Amy is fond of the traditional culture of Ireland. As a travel blogger, she has been invited to take a trip in Ireland. She also likes to use social media to promote the island nation to more people and tell stories of Irish writers like W. B. Yeats, Oscar Wilde and James Joyce.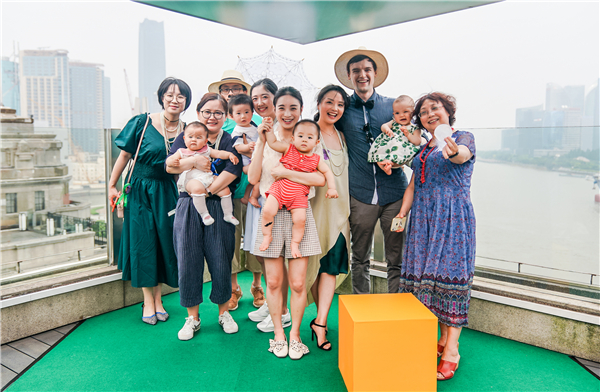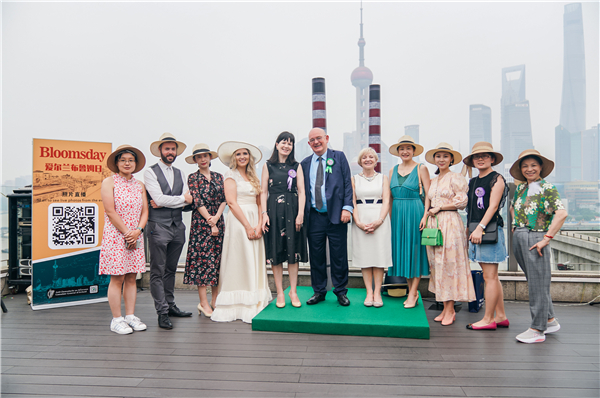 "The interest in Joyce amongst Chinese students, academics and the wider public is truly remarkable. It is therefore entirely fitting that Shanghai will be at the very heart of this year's Bloomsday celebrations," said consul general of Ireland in Shanghai, Ms. Therese Healy. "As even Dublin itself will experience much more muted festivities this year due to the ongoing Covid-19 crisis, all eyes now turn to Shanghai, a city so rooted in culture, for our most exciting and elaborate celebration of Joyce since the Consulate opened 20 years ago. I will remember this day forever."