Shanghai has become one of the cities with the most complete elements of the financial market and infrastructure around the world, said Xie Dong, director of the Shanghai Financial Work Bureau.
At a press conference held on June 12 announcing the upcoming 12th Lujiazui Forum, Xie gave an overview of Shanghai's financial development over the past years.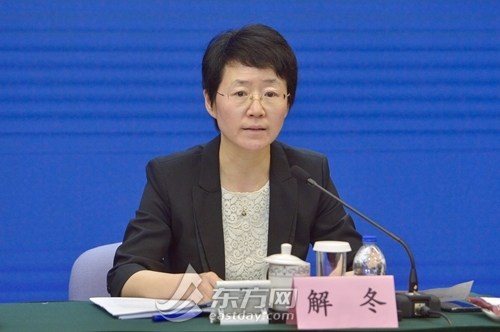 Shanghai has stocks, bonds, futures, currency, bills, foreign exchange, gold, insurance, trust and other national financial element markets and infrastructure, with the annual turnover exceeding 1,900 trillion yuan (268 trillion USD) and direct financing reaching over 12 trillion yuan (1.7 trillion USD), according to Xie.
The upcoming 12th Lujiazui Forum will be themed around Shanghai's shift into an international global center. The year of 2020 is key to Shanghai's building of a global financial center, a concept that was put forward in the 1990s. After three decades, progress has been made and the city has become a new force in world financial governance.
The city has also been turned into one of the major gathering places of both Chinese and foreign financial institutions. Boasting plenty of financial products, it has shown the highest level of financial openness, with functions of free trade accounts continuously expanding and innovative developments such as cross-border RMB business, investment and loan linkage, and cross-border ETFs keeping springing up.
What's more, Shanghai is among China's best environments for financial development. It has established the country's first financial court and issued regulations to supervise the local finance. Now there are over 470,000 people working in the financial industry in the city, witnessing the improvement of its financial credit and consumer protection system. In the recent GFCI (Global Financial Centres Index), Shanghai was ranked No.4 in the world.