To ensure the safe travel of passengers, Shanghai Jiushi Public Transportation Company has further regulated the speed limits for its buses.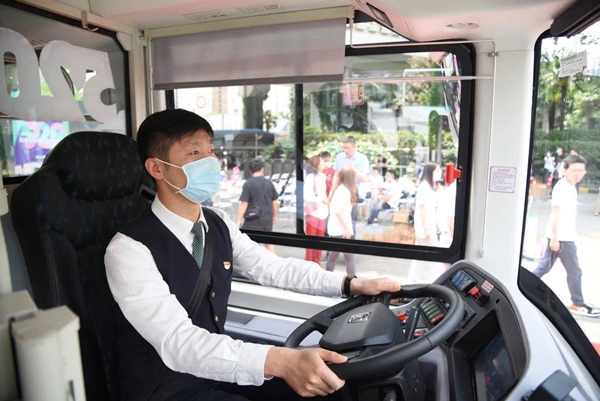 It announced that its operating buses should not exceed 50km/h on urban roads, 30km/h at intersections or pedestrian crossings and 15km/h within 30 meters of bus stops.
Big data on road traffic accidents in the past years shows that more than 70% of safety accidents occur when the bus speed exceeds 40 kilometers per hour; 30 kilometers per hour is the "watershed" for the degree of road accidents.
The company also said that its intelligent command center will conduct big data analysis of 60,000 intersections its 514 bus routes pass through to make a safe driving warning map so as to strengthen preventive warnings for drivers.