Although the 2020 Olympic Games has been delayed, Shanghai citizens can enjoy watching or even participating in athletic events as the 3rd online Shanghai Citizens'Sports Meeting was opened on June 15, announced the Shanghai Sports Bureau.
The Shanghai Citizens'Sports Meeting is held every four years in the second half year. This year's online version has almost 100 competing activities including rope skipping, martial arts, cycling, pull-ups, planking and cheese.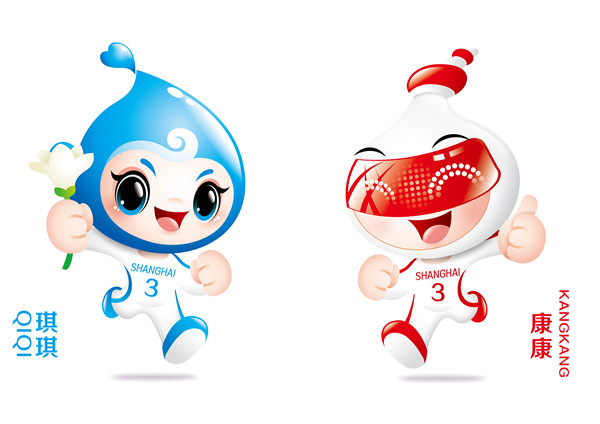 (Mascots of the Shanghai Citizens'Sports Meeting)
Participants can compete with others through registering online and uploading videos of their sporting performances. AI technologies like trajectory capture and key bone points movement comparison will be used to rate the competitors.
In addition, anyone can log onto the information service platform of the sports meeting to initiate an online competition. This represents a new breakthrough for the Shanghai Sports Bureau in launching a mass competitive sporting interaction program, far exceeding the normal limitations of traditional offline sports meetings.