By the end of June, Shanghai nucleic acid testing institutions will have increased to 105, according to a coronavirus update press conference held on June 16.
As of mid June, there are 67 medical institutions and 17 disease control centers located in the center of the city capable of doing nucleic acid testing. The maximum daily testing capacity at present is around 70,000, and will increase to 90,000 by the end of the month, according to Wu Jinglei, director of the Shanghai Municipal Health Commission.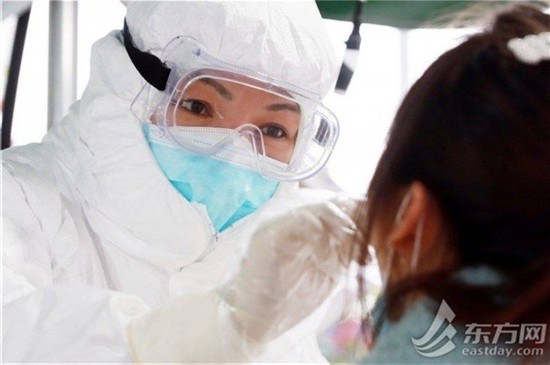 While undergoing hardware adjustment and equipment and device installation, medical institutions will also strengthen the technical training of their staff. The disease control authorities and the Shanghai Center for Clinical Laboratories will ensure regulated sampling and testing.
As one of the newly added designated hospitals for nucleic acid testing, Shanghai 6th People's Hospital recently put into use a testing laboratory with a capacity of 800, with the testing report coming out the same day.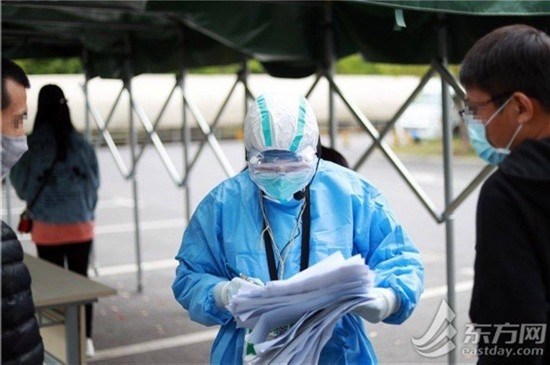 People are seen lining up on the sampling site. Some of them have to receive the test for medical reasons, while some others need to be certified for work or school resumption. When the sampling is completed, the staff in the hospital will deliver the samples to the lab for testing.
The testing lab, moreover, is separated from the outpatient building of the hospital and sits next to the fever clinic, which is for safety reasons during the epidemic outbreak.
(Photos/Bai Kelin)