As China's first Takeouts Festival is running in five cities, 4000 online stores in Beijing, Shanghai, Nanjing, Hangzhou and Ningbo are launching promotional activities.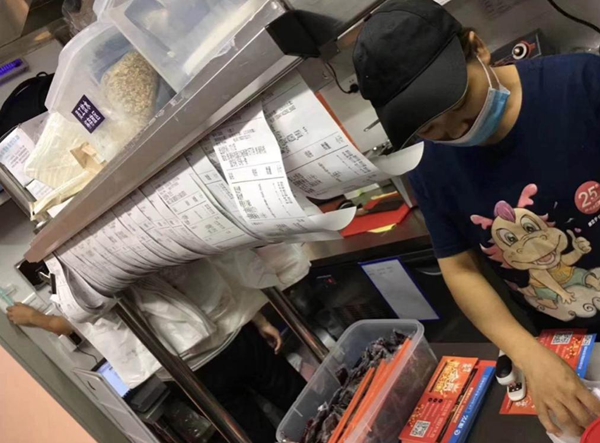 (A staff member from a restaurant prepares for the sales activity)
Aiming to foster the post-epidemic recovery of the catering industry, the 10-day festival was initiated by the China Hotel Association and Meituan Waimai, a Chinese food delivery platform on June 18.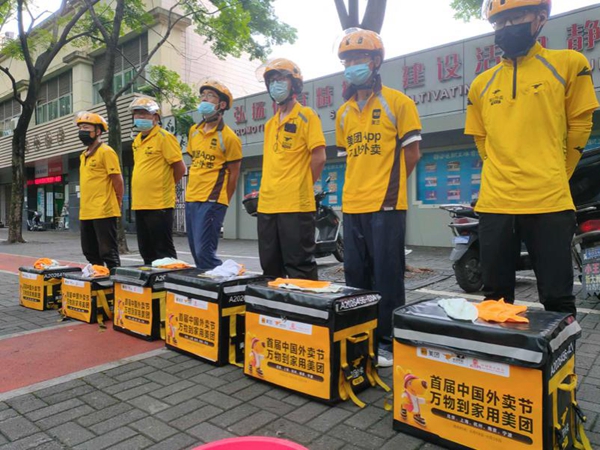 (Delivery men ready to deliver food)
Han Ming, president of the China Hotel Association,said that catering consumption has become an important part of the domestic consumer market, and takeaway meals are one of the mainstream modes of catering consumption. Catering companies have even managed to help control the epidemic outbreak.
Therefore, in Han's view, the online takeouts festival, uniting member enterprises of the association with the food delivery platform, not only brings consumers multiple and high-quality meals, but also helps the enterprises to embrace a broader consumption market.
Before the launch of the festival, the two sides signed a strategic cooperation agreement to cooperate in aspects such as joint creation of the "green hotel" brand, standardizing construction and sustainably developing the accommodation and catering industry.
According to Chen Rongkai, vice president of Meituan Dianping, the online food delivery-to-ticketing firm of Meituan Waimai, the takeouts festival series is just the beginning, and more measures will be taken in the future to help the catering industry recover.