With special Zongzi and cakes, Xingguang, a giant panda from Shanghai Zoo, enjoyed his four-year-old birthday on June 23.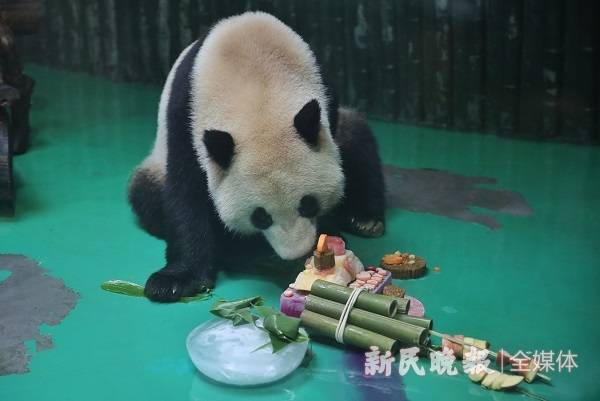 It is the second birthday that Xingguang has spent in Shanghai since he was moved from Chengdu last year with his younger brother Hefeng.
The breeder and volunteers were busying preparing a party for the giant panda in the early morning-- using his favorite food like nutritional powder, calcium powder and barley powder to make a corn bread cake, and making Zongzi by wrapping fodder into reed leaves.
Jin Zimin, the breeder, introduced that the reed leaves have a similar aroma to bamboo leaves, thus are favored by giant pandas. Since the Dragon Boat Festival is approaching, the birthday party was themed around the festival and chose green as the basic color.