Didi Chuxing, the Chinese ride-hailing service, opened its autonomous ride service to the public on June 27 for the first time. After making a reservation on Didi's app, customers can call an autonomous car for a trial drive on the especially set autonomous driving test road section.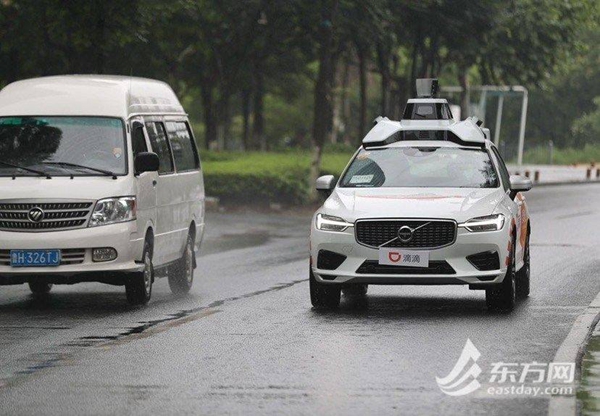 A Didi self-driving caron the road. [Photo/ Eastday]
To ensure safety, each test car has a security person and a tester sitting in the driver and front passenger seat who can take over the car in case of emergency.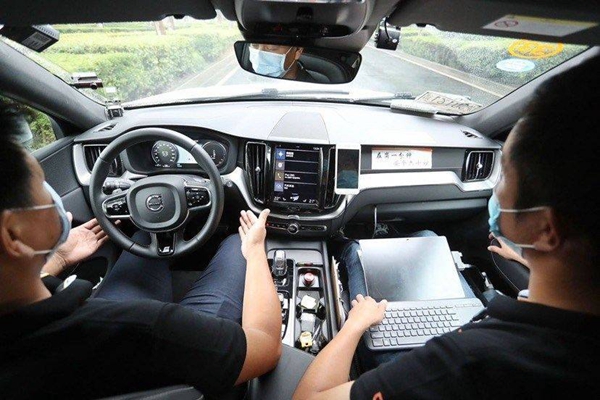 Customers who want to experience autonomous driving need to sign a safety agreement when getting on board a car.
On the top of each vehicle, a radar system rotates at high speed to receive real-time transmission signals. A camera has been installed under the radar to allow the car to "see farther and hear more clearly".
"For the sake of safety, the maximum speed is 50 kilometers per hour,"said a tester. As the testing system gets better, the speed will likely be adjusted upwards.
Besides the in-car safety person and tester, a self-driving safety escort center has also been set up by Didi to monitor the vehicles and road condition in real time. The center, the first of its kind in China, can also provide remote assistance when vehicles face complex situations.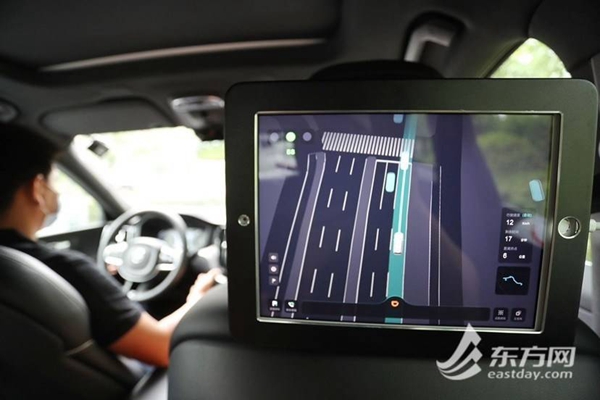 Driving on rainy days, at night, and in extreme conditions has always been a problem that global autonomous driving companies are seeking to solve. Luckily, Didi's self driving cars have already adapted to some rainy scenes.
(Story: Wang Jiani, Cao Lei, Liu Hao;
Translation: Zheng Qian)