These days, in the Shanghai Shimao Festival City, a pop-up store held by the British Museum is attracting the attention of passers-by. Themed on Egyptian culture, the store has a large display of Ancient Egyptian creative products including exquisite bookmarks, necklaces, and Egyptian god figurines.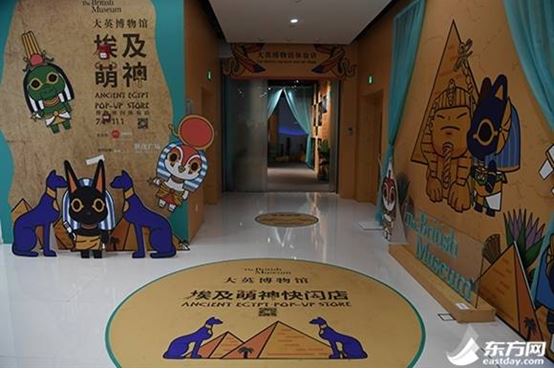 In the British Museum, Ancient Egyptian collections are among the most famous, but some visitors can feel scared by the Egyptian exhibitions for their other worldly nature and mummifying of humans. To make people of all ages easily accept the civilization and absorb its essence, the pop-up store in China has made an exhibition of cute Egyptian god figurines originating from Egyptian mythology: the Sun God Ra, Moon God Baxter, Grim Reaper Anubis, Crocodile God Sobek, Falcon God Haroeris and God of Wisdom Toth. Meanwhile, individually packaged Egyptian god figurines are sold at the pop-up store to attract more youngsters.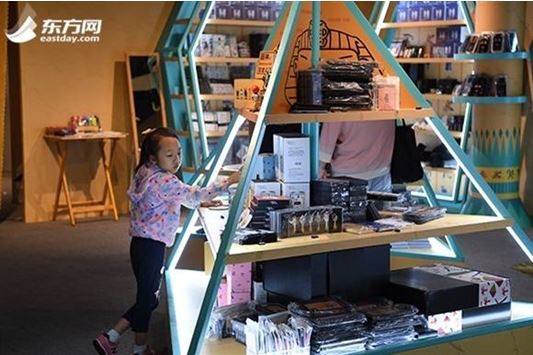 Besides exhibiting all kinds of collections, the store has also set up some special areas for people to pass the time. At the entrance of the pop-up store is a long gallery with replicas from the British Museum's Egyptian collections to browse. There is a themed photo wall nearby where visitors can snap a profile. People can also pick souvenirs they like in the sales area where more than 200 kinds of Egyptian creative products are on display.
It's reported that the pop-up welcomed some 6,500 visitors in its first weekend and the store will last for four months. In summer vacation, more people are expected to flock here to sample Egyptian culture for themselves and even take a memory home.