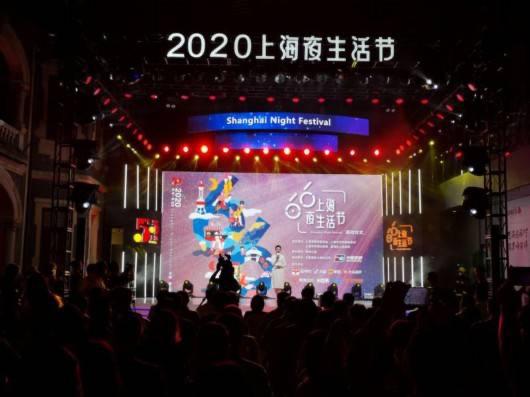 (The opening of the first Shanghai Nightlife Festival)
July18th marked the finale of the first Shanghai Nightlife Festival. From June 30th to July 18th, the festival has revealed the night prosperity of Shanghai to the world with stunning sales volume. Over these two weeks, the topic of "I love night Shanghai" has got over 340 million views on TikTok; average expenses on food in physical stores and online leisure and entertainment have increased 37.4% and 20.1% respectively compared to last year on Meituan Dianping, a Chinese tech platform that expedites the booking and delivery of services such as food, hotel stays, and movie tickets. An Alibaba report says the night consumption in Shanghai skyrocketed to 1st in the country during this period.
Experts have given three reasons to explain exactly how Shanghai became a leading city of nightlife.
Firstly, Shanghai has put in a lot of effort to broaden nightlife events. The city has developed over 180 different activities, including night-shopping, night-snacking, night-touring, night shows, night entertainment, and even night-reading. Shanghai also released policies that makes it easier for bars and restaurants to have live music. However these achievements at the festival, though promising, are not enough. According to experts at Price Waterhouse Coopers, in developed Western countries, entertainment and leisure contribute to more than 50% of their nightlife culture. Nightlife also can develop to be an attribute that will differentiate Shanghai fromother cities, said the Municipal Commission of Commerce.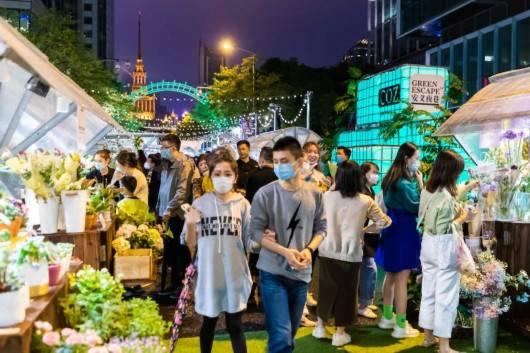 (Anyi road in Jing'an district becomes a pedestrian zone for shopping.)
Secondly, a better operating environment for the shops has also contributed to the success of Shanghai nightlife. With policies put in place by the Municipal Commission of Commerce, the city is starting to give more and more support to the "stall economy". What this means is that it's easier to get a stall authorized by the authorities as well as having more order in the market with regulations on time and traffic established. These stalls, along with the traffic regulations, have boosted consumer spending.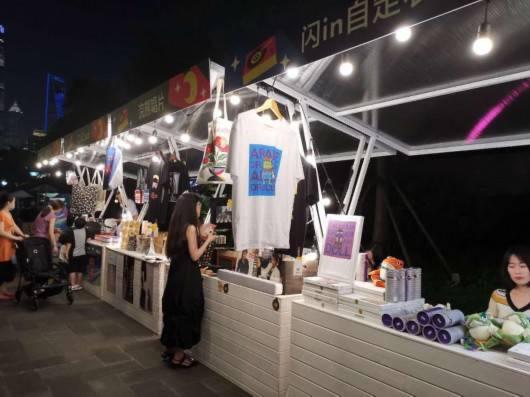 (Stalls in a night market in Pudong)
Last but not least, with the help of the internet, people can now participate in economic exchanges without ever having to leave their homes. As digital consumerism becomes the norm for more and more people, Alibaba states that 8 to 11 PM has become the golden period for catching up on the news or short videos; 9 to 10 PM marksthe peak of Taobao transactions; and 9PM to 3AM has the most views ofstreaming channels. Despite online entertainment, takeout is also a big part of this nightlife economy. Takeout companies such as Meituan and Elema have extended operation to 24 hours. These night-riders, along with the continuously improving online algorithm, have constructed a complete circuit for late-night spending.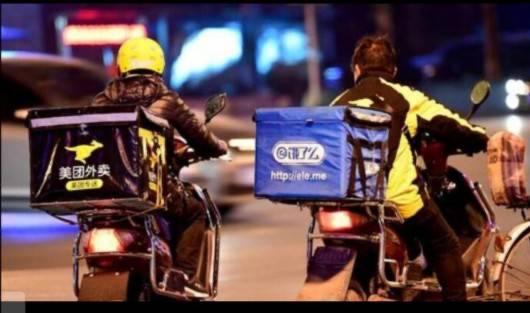 (Late-night takeout deliverymen)
However, even with these advantages of Shanghai nightlife, the festival still did highlight some room for improvement. For example, the bars in Shanghai are nowhere near the standards of cities like Chengdu and Shenzhen. What's more, Meituan Dianping also states that expenditure from late-night to early morning only take up 22% of the entire night's expenditure. Compared to cities like London and New York, whose nightlives are iconic, Shanghai still has a long way to go.
Dave Will, a professor at Brown University, once stated that an area's GDP is proportionate to the brightness of its lights at night. With this trend of a developing nightlife, the prospects of providing Shanghainese with a rich nightlife is looking a lot brighter.