The Hongqiao Art Center (Tianshan Cinema) in Changning District was one of the first movie theaters to resume screenings on July 20. In order to welcome the first batch of cinema-goers, the theater has made thorough preparations. The theater performs various disinfection operations every day, cleaning and disinfecting public service facilities in accordance with regulations, and ensuring ventilation in the theater.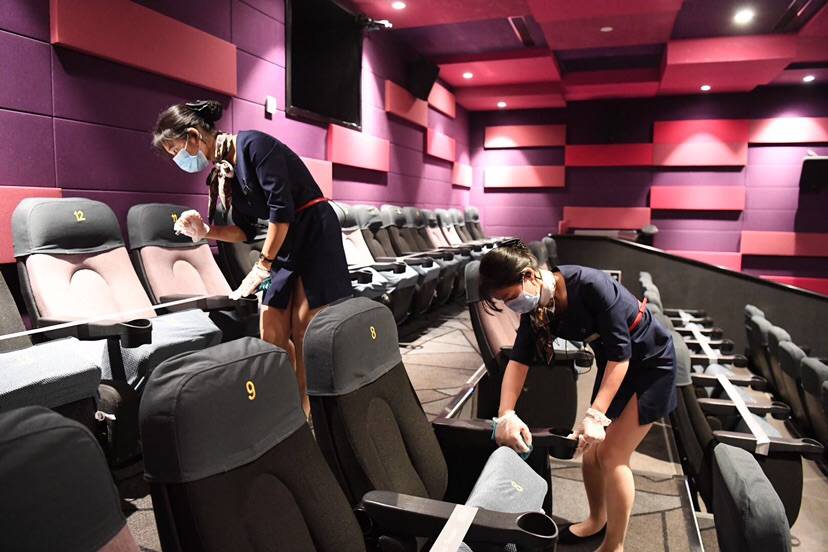 On the first day of reopening most of the audience came to watch the movie alone, and some audience members even took leave from work to mark this special day. According to the requirements of the epidemic prevention and control work, before the audience enters the theater to watch the movie, they need to show their personal health check QR code, have their temperature measured and register personal information. In order to welcome the first audience members, the theater also prepared a thoughtful gift package, including disinfectant wipes, special cleaning paper for 3D glasses, masks, hand sanitizer and other epidemic prevention supplies.
The new regulations mean that the audience enter the auditorium under the guidance of the staff and take their seats. In the screening hall, in order to ensure the safe occupancy rate of no more than 30%, the staff use tape to block the seats that cannot be used in advance to ensure that the movie viewers maintain social distancing. Audience members are required to wear masks throughout the movie, and they cannot eat or drink. The staff told reporters that if an audience member removes their mask without authorization during the viewing, the staff will remind with a red laser pointer and verbally.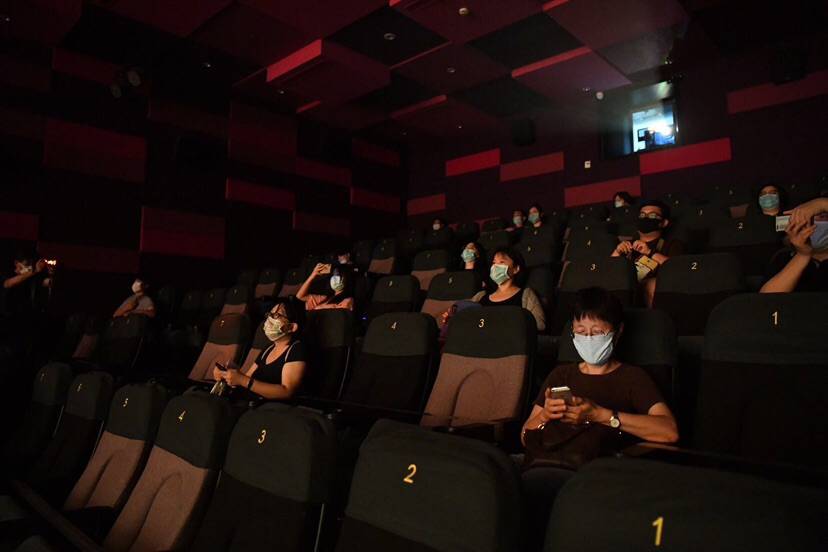 The first movie-goers expressed their understanding of the new procedures that theaters have added to prevent and control the coronavirus epidemic. "These measures are still necessary during the coronavirus epidemic, and they also protect the staff. I hope that the coronavirus epidemic will pass as soon as possible, so that people who can enter the cinema to watch movies will increase."