With the online new economy booming in Shanghai as well as the rest of China, global brands have been active in showcasing their products through live streaming, ranging from cosmetics and snacks to cars and houses. In a live streaming room in the city's Songjiang district, salespeople are busy promoting faucets from North America in front of the camera.
The products, available on Tmall, are developed by Moen, a consumer faucet brand under Fortune Brands Global Plumbing Group. On July 29, the company signed a cooperative agreement with transcosmos, a comprehensive one-stop global e-commerce services provider from Japan, aiming to further develop the North American brand's online business in the category of home building materials.
The move is a step for Moen's expansion in China's e-commerce market.

Since the 1990s, Moen has been focused on China's offline market of building materials and real estate. Nearly a decade ago, it launched its official flagship store online. This year, having witnessed the increase of its sales during the coronavirus epidemic, the company noticed the shift of consumers' habits of purchasing home products, building materials and accessories for kitchen and bathroom from offline to online.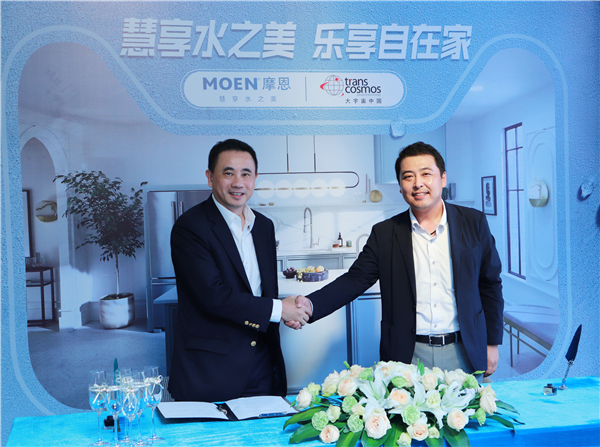 (Left: George Wu, Moen Asia President; right: Toshiya Okada, GM of transcosmos China)

"As a means of promoting the economic development of traditional industries, the online new economy makes consumption more convenient and allows merchants to meet consumer demands more accurately, thus saving social resources. It is a promising economic format. In the future, Moen will continue to take into consideration the consumer experience, provide customer-focused shopping experiences and services which integrate more channels, so as to boost the development of China's new online economy," said George Wu, Moen Asia President.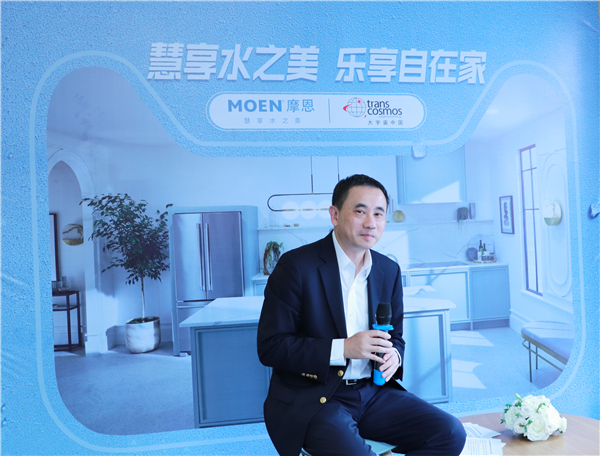 Moen is the first major international brand that transcosmos has worked with in the category of home building materials, according to Toshiya Okada, general manager at transcosmos China. As he said, people used to shop in brick-and-mortar stores for building materials. However, with the improvement of online shopping's after-sales services, the younger generation are getting used to purchasing these supplies online. "We are very optimistic about this market."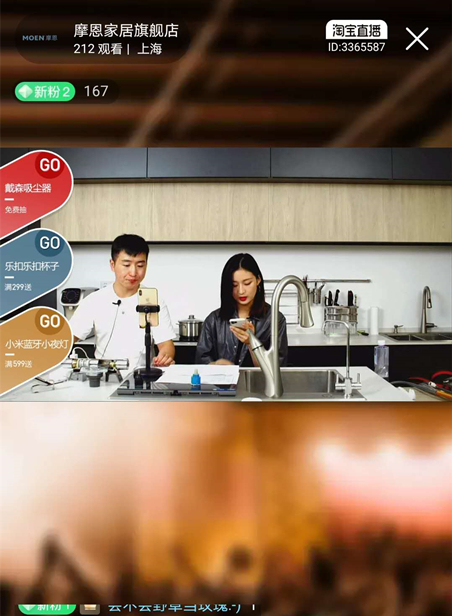 Speaking of the Shanghai municipality's three-year plan of promoting the tonline new economy, Toshiya Okada believes that the policies are favorable to the development of online economy, which will surely achieve growth in Shanghai.
Statistics show that Shanghai ranks number one among China's first-tier cities, in terms of livestreaming e-commerce. Besides Moen, international brands like Tesla, IKEA and Nike (many of which have regional headquarters in Shanghai) have tested the water in China's market by setting up online flagship stores and turning to livestreaming.