The 2020 Pet Fair Asia held in Shanghai recently has spurred people's enthusiasm for keeping pets. For pet owners, their beloved pets are a treasured companion, however, sometimes not being permitted to bring pets to public places like the metro, scenic spots, hotels and shopping malls, can be annoying.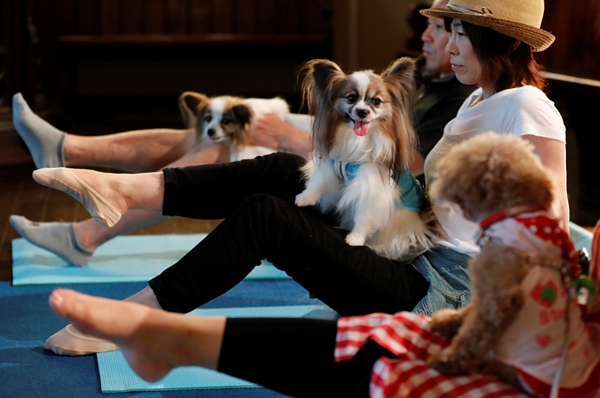 Yu Siyan, deputy of the Shanghai Municipal People's Congress and director of Jinshan Museum, suggests making scenic spots, hotels and shopping malls more pet-friendly.
The Hyatt Regency Chongming is one of the few five-star pet-friendly hotels in Shanghai that allows residents to bring pets and has thus been warmly welcomed by guests that want to be with their pets. During the holiday season, its 25 special pet-friendly hotel rooms are fully booked.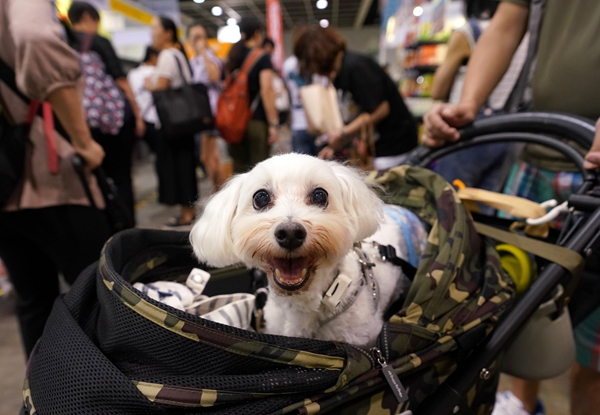 As for scenic spots, the current laws and regulations in Shanghai require that "animals should not be brought into the park without permission", which can be gained from the park manager.
However, some people worry that it is difficult to allow pets into country parks, because it requiresjoint efforts inhealth and hygiene, tourist safety and emergency management.
The similar "no pet without permission" regulation is applicable to most shopping malls in Shanghai. According to Yu, since more and more consumers have such a demand, if large shopping malls provide corresponding services and set up relevant service standards, they will be more competitive.
"Pet-friendliness is one aspect reflecting the level of social civilization,"Yu said. Pet-friendliness can boost the formation of an industrial chain which later becomes a growth point of the emerging economy. By referring to the success of the current pet friendly establishments it is hoped that pet friendly scenic spots and shopping malls may be introduced in places where conditions permit.