While the world's three largest seafood expos, namely the Seafood Expo North America, Seafood Expo Global and the China International Fisheries and Seafood Expo have been canceled due to the coronavirus epidemic, the 15th World Seafood Shanghai was opened in Shanghai on August 26.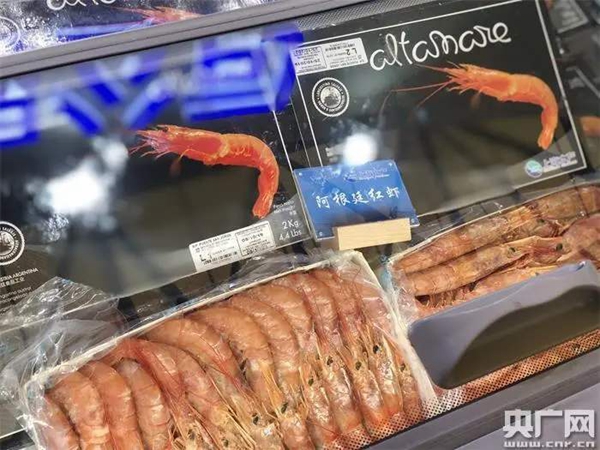 Products displayed at the expo.[Photo/ cnr.cn]
The three-day event has attracted thousands of aquatic food enterprises from home and abroad. To prevent a potential spread of COVID-19, all the exhibits are displayed in transparent refrigerators with no contact with visitors. Each variety of food should provide a qualified nucleic acid testing result before being displayed.
"The World Seafood Shanghai is currently the only international professional fishery expo in the global aquatic industry. While providing wider cooperation opportunities for the industry, we should care the anti-epidemic measures," said Xie Feng, president of the Shanghai Fisheries Trade Association, the organizer of the event.
The Shanghai Fisheries General Corporation is one of the giant exhibitors with not only raw fish from distant waters, but also semi-finished seafood. A staff member of the company said that the dozens of products on the booth have been subjected to nucleic acid testing by third-party testing agencies.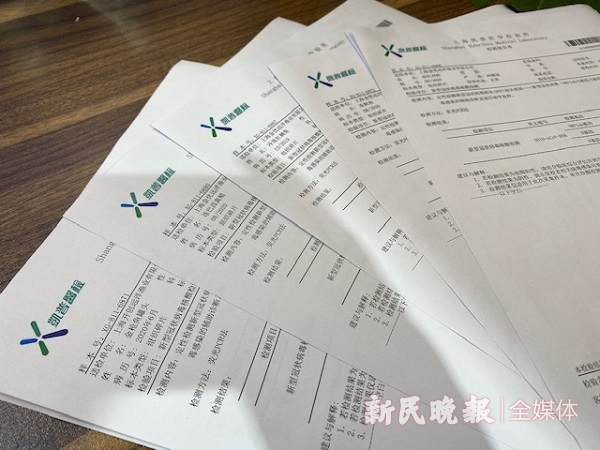 (All of the dozens of products from the Shanghai Fisheries General Corporation have nucleic acid test certificates.)
"Some of our distant water fishing products were contained due to the epidemic in the first half of this year, so we hope to make up for the loss via the expo while providing high quality protein for domestic consumers," said the man.