At 14 years old, two retired guide dogs are now ready to live with their new owners, instead of spending the rest of their life in the guide dog center.
Fang Yun and Ta Zhang are Labrador retrievers who have served visually impaired people for several years. Due to various reasons, their owners could no longer look after them.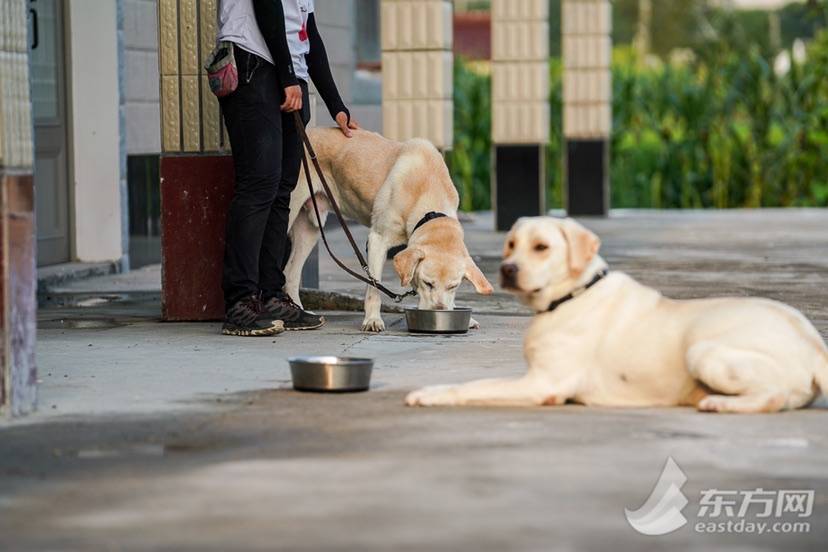 Fang Yun, with less hair, is more extroverted, while Ta Zhang is shy when meeting strangers. As seniors in the guide dog center, they do not need to participate in the daily training.
Despite their age they are still full of vigor. In the guide dog center, they eat two meals and go outside their cage three times each day.
"If they spend their remaining years in the center, no problem at all. But we hope they can still live with a family, as they are already used to the family environment," said Zhu Jun from the training center.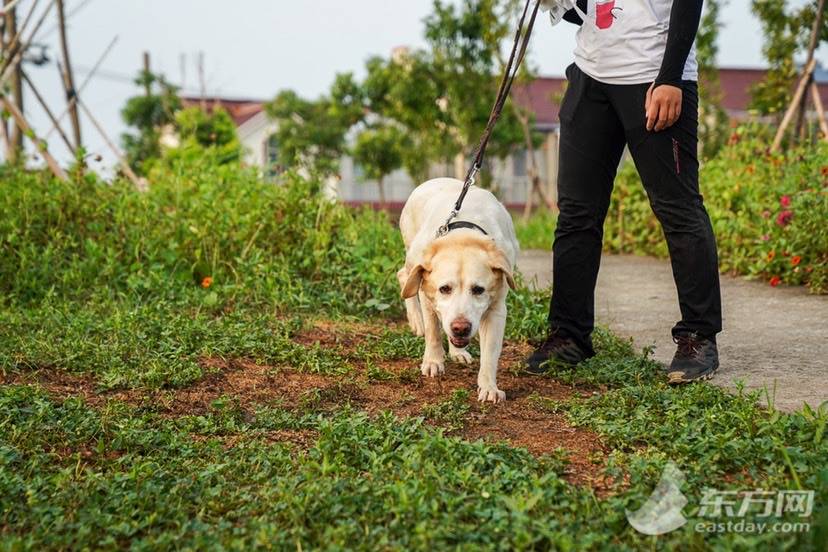 However, finding adopters for the two dogs is far from an easy task. Due to their age, there is little time left for them to be with their future owners. Additionally, as Zhu said, it demands more patience and effort to look after elderly dogs. That is why adopters' experience and the living environment matters.
After prudent selection, Zhu and his colleagues chose two adopters for Fang Yun and Ta Zhang. Many caring people also donated living supplies to them. The two dogs will soon move into their new homes, starting a brand-new life. The guide dog center will pay return visits and provide necessary guidance and help for the adoptive families.
Photos by Wang Weiqiu