Over 1.5 million elementary and secondary school students in Shanghai welcomed their new semester on September 1. Big names have given their advice for the young students and their parents.
Anti-epidemic heroes, like Zhong Nanshan (head of China's COVID-19 expert team) and Zhang Boli (a traditional Chinese medicine expert and academician of the Chinese Academy of Engineering), delivered speeches for the "First Class of School" TV program aired on CCTV-1 on the evening of September 1. Most of the speakers mentioned "going beyond oneself".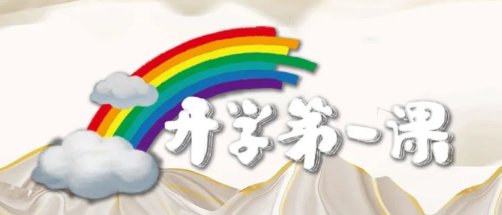 "The fun of getting knowledge is endless. I hope you can cherish the wonderful time of schooling, pursue the truth and cultivate your mind so that your inner heart will be full of hope," said infectious disease expert Dr. Zhang Wenhong in his message to the young kids.
As for Zhong Nanshan, he hopes students can grow up happily and healthily in the new semester and reap results in their studies to get closer to their dreams.
"I hope you can go beyond yourself with your diligence and wisdom. Seizing the glorious youth, you can be a better self each day," said Zhang Boli.
"Facing challenges bravely, and being full of hope, you should try to surpass yourself. With passion, you can make your dreams come true. While swimming in the sea of knowledge, you can reach your goals and ideal life," said Zhang Dingyu, director of Wuhan Jinyintan Hospital.
On the other hand, Jack Ma, founder of Alibaba, gave his suggestions to parents. In his opinion, it is the parents that need to be educated before a semester begins: "In China, before their kids turn 18, the parents decide on the kids' destiny and learning." The teacher-turned-entrepreneur has, on many occasions, mentioned that his favorite job is being a teacher. In his address, the founder of Hangzhou Yungu School said each parent should let kids become the best of themselves. "They should be trained to have expectations for the future, to be always curious, to treat the future correctly, and to face up to setbacks... Not everyone will succeed, but everyone ought to and can be happy. Happiness is not about what we have. Instead, it is our attitude towards life," said Ma.