Hema is to open a membership-only store in Shanghai on October 1, marking the city's first membership-only warehouse store from a Chinese brand.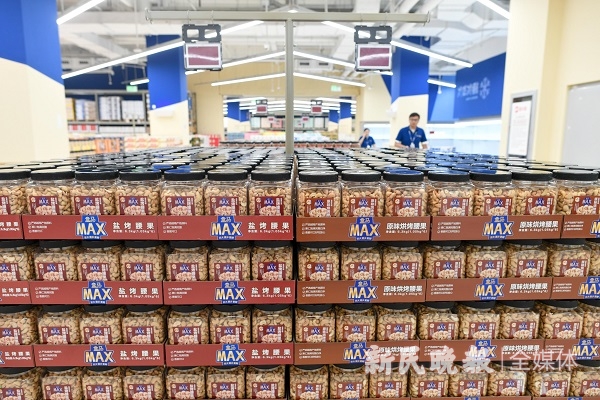 Hema warehouse store. [Photo/ newsxmwb.xinmin.cn]
Compared with the current foreign brand membership stores like Sam's Club and Costco, Hema's store will become the first to sell fresh seafood in a warehouse store and also feature Shanghai flavour products like Chongming rice and fresh meat with bamboo shoots shumai.
Charging a price that is 40 to 50% lower than the market price is the unique selling point of warehouse stores."The price advantage lies in the direct procurement, since we purchase goods directly from overseas brands companies," said Hou Yi, CEO of Hema Fresh, who emphasized that almost 10% of the store's items have adopted such a procurement method.
In Mr. Hou' s view, the future retail competition depends on whether a platform's supply chain system can have an absolute comparative advantage, which shows in price advantage.
According to Hou, commodities will be delivered to customers within 20 kilometers of the store and arrive at the destination within half a day. The items delivery mode may cover the whole city in the future.