Recently,the EU "Enjoy the Taste from Europe" festival held a seminar in Shanghai, explaining to various food professionals the different systems of PDO, PGI, and GI. In order to better display EU agricultural products, the "Enjoy the Taste of Europe" Food Challenge was held at the China Food Expo 2020 (September 28-30). Two top chefs from China and Europe demonstrated Chinese and European cuisine, which was warmly responded to online & offline.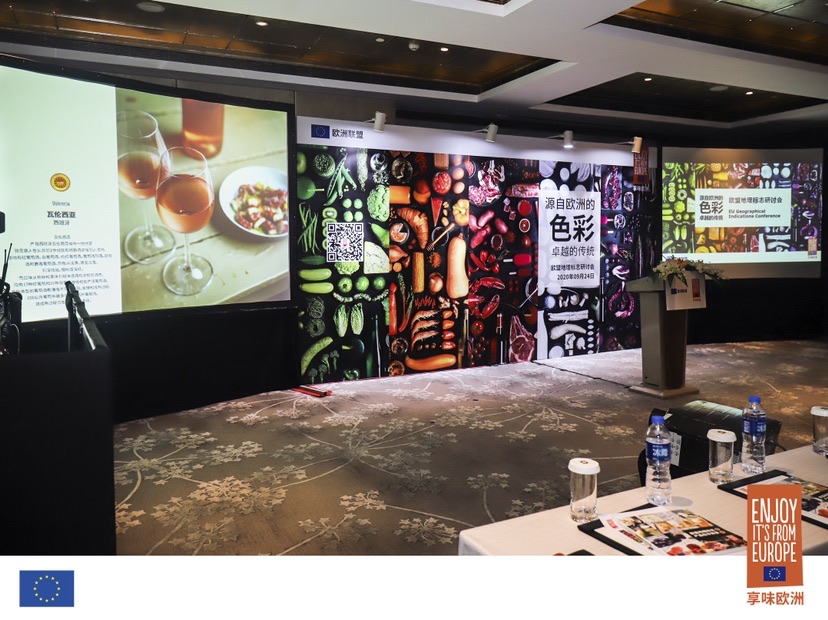 The "Enjoy the Taste of European Food" festival ended last Friday and many food experts are still in the mood. They came to watch the European Food Cooking demonstration presented by Italian star chef Giuseppe Tino and a Chinese master chef Gu. The two chefs used some high quality EU food products that can be purchased on the Chinese market, and personally demonstrated how to incorporate these products into Chinese and Western cuisine. Making dishes suitable for families and restaurants in both the Chinese and Western style allowed the consumer to gain greater insight into how these products could be used.

During the cooking demonstration, the two chefs said that as professionals in the catering industry, there is nothing more important to them than choosing high-quality and safe ingredients for customers. They believe that food and beverage products from the European Union are of high quality and safety. This is because the production of all foods with EU labels follows strict hygiene regulations and control systems to ensure the safety of products and food institutions, employees and consumers. Because of the skill of the chefs and assurance of quality of the EU products on show, the audience response was enthusiastic.