An anti-epidemic TV drama has won the spotlight of HBO after its success in China.
The TV drama, which has been a hit among the Chinese audience, recounts the stories of people across China fighting against the COVID-19 epidemic. Rated 8.9 out of 10 on Douban, "Zaiyiqi" (which literally translates into "Together" in English) is made up of 10 stories adapted from the real experiences of people amid the epidemic across 20 episodes.
It is reported that the overseas copyrights have been preemptively bought by HBO and will be aired on HBO Asia.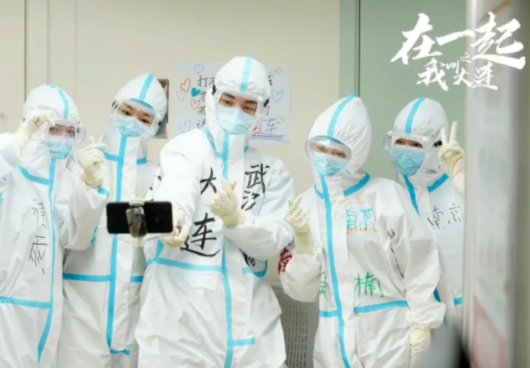 (A still photo of "Together")
What has impressed the audience most is the TV drama's fusion of art and reality. People can see Jinyintan Hospital and Huoshenshan Hospital in Wuhan. They can also find heroic figures in it, like Dr. Zhang Dingyu, a 57-year-old doctor with an incurable disease who still led the COVID-19 battle in Wuhan, and Le Bin, a respiratory doctor who chose to go all the way from Shanghai to Wuhan (via Changsha) to support his peers. But even heroes are human. In one episode, Ping Xiao'an, a young nurse in the emergency department, has struggles. Having worked for days in the hospital, she felt hopeless when witnessing her colleagues becoming infected with the coronavirus. Feeling herself breaking down, she even wanted to quit the job and cried in the rain.
In the TV drama, there are also anxious patients, devoted community workers, and brave delivery men: every viewer can find a point of comparison with their own life and think, "What would I do?".
"My family and I are torn between whether to watch this TV series. We want to, but we cannot bear to watch it, because each shot is a tear-jerker," said a viewer.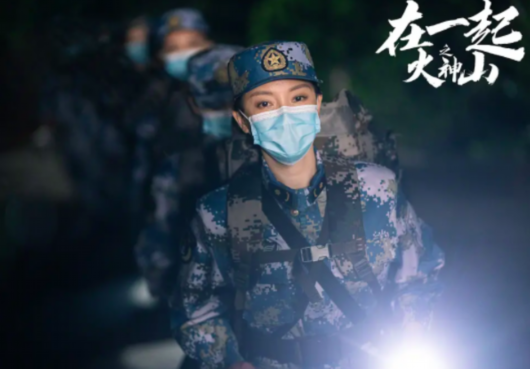 (A still photo of "Together")
Many viewers have commented that "Together" is more real and closer to life and people's hearts, compared with regular TV series. Some say that it is more like a documentary, which reminds people of the winter in early 2020. "As long as there is unity, we will see spring coming."
Apart from the intriguing plot, the lineup of the TV drama's creative team is also unprecedented, including prestigious directors and veteran actors, as well as youngsters' favorite celebrities.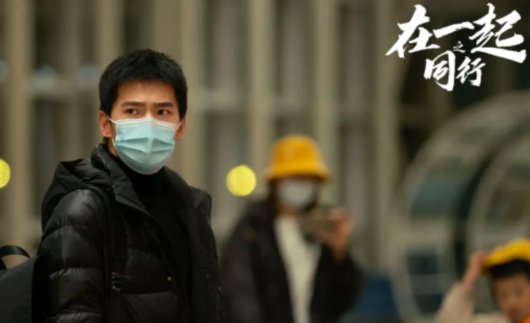 (A still photo of "Together")