China's largest e-commerce company, Alibaba, has inked a strategic agreement with the Shanghai government.
The signing ceremony was held on October 9, between Shanghai and Alibaba and its affiliated fintech arm Ant Group. This represents the third strategic cooperation between Shanghai and Alibaba, following agreements made in 2015 and 2018.
In the next three years, Alibaba and Ant Group will fully integrate into the development of Shanghai through a series of cooperation projects in the fields of industrial Internet, digital new infrastructure, financial technology, cross-border business, and mobile government office and collaboration platforms.
According to the latest agreement, three headquarters and three centers of Alibaba and Ant Group will be set up in Shanghai, namely Alipay headquarters, Hema headquarters, Alibaba Local Services headquarters, Alibaba Shanghai R&D Center, Alibaba New Retail Center, and Ant Group's Technology Center.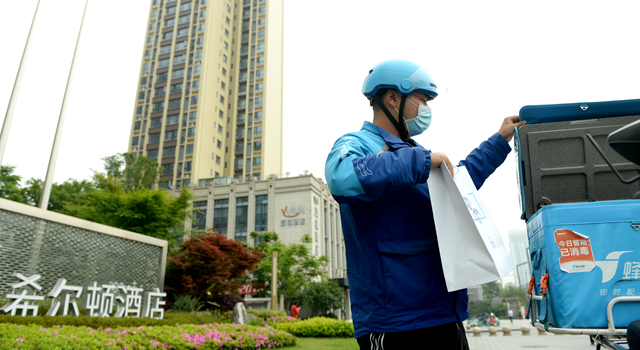 "The keyword of Alibaba's development in the next two decades is digitalization," said Zhang Yong, chairman and chief executive officer of the Internet heavyweight. He regarded the cooperation between Shanghai and Alibaba as a new starting point, and the company will contribute more to Shanghai's aim of becoming a global center of economy, trade, finance, shipping and innovation, and its urban transformation towards digitalization.
Technology and digitalization, as a matter of fact, have never been absent since 2015 when Alibaba first launched its strategic cooperation with Shanghai. Take breakfast for example. Hema took the lead in creating a new retail model of breakfast, letting commuters order and pick up meals on the fly with their mobile phones. The mobile breakfast restaurants will be promoted in metro stations across the city, benefiting about 10 million people annually.