A national touring exhibition of Chinese poverty relief photography kicked off in Shanghai Center, the tallest building in China, on October 15.
Lasting for one month, the exhibition displays the universal efforts of poverty alleviation in China in the past several years and the changes they have brought to rural areas.
For example, Ruoji Village of Sichuan's Kangding city is one of the typical rural areas that have been lifted out of poverty. It has been built into a Tibetan fishing village where visitors can enjoy garden fruit picking and the courtyard economy has been cultivated to successfully drive people's income.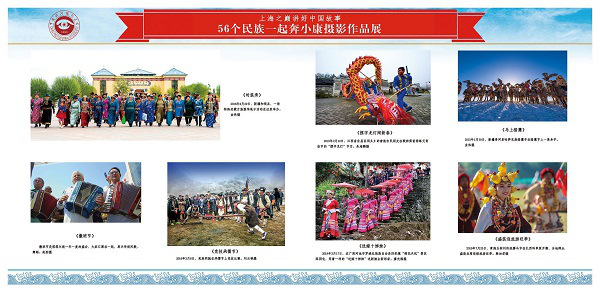 A series of photos also show e-commerce aiding people to lead a richer life. In Kalong Village of Guizhou's Danzhai County, via e-commerce platforms, villager Wang Qiu sold 150,000 products a year to Japan and Malaysia with a value of 6.5 million yuan, leading the whole village to reduce the poverty level.
Villagers'overflowing joy at embracing a new richer life is fully conveyed in these pictures.