"Many friends said I became darker in Yunnan," said Fu Yunjie, who was on a business trip from Yunnan to Shanghai, his hometown.
Compared with eight years ago, the post-80s millennial looks more mature and composed. But you can still see ambition in his eyes. He is always ready to break out of his comfort zone and seek all kinds of possibilities.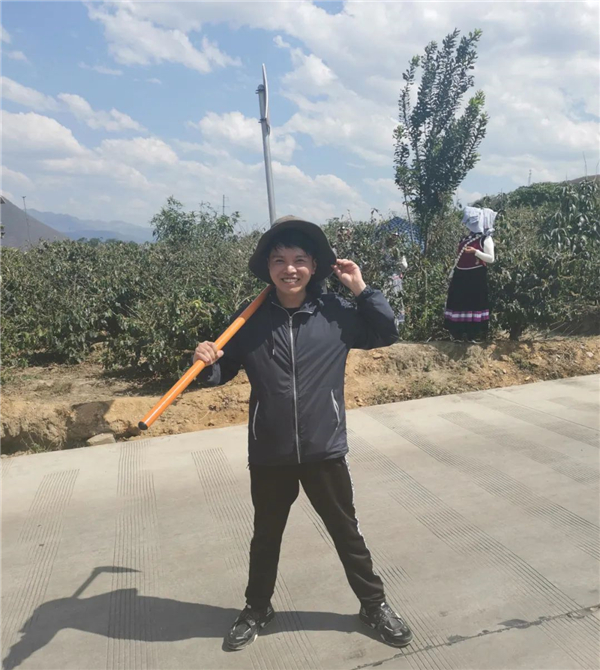 (Fu Yunjie in Yunnan)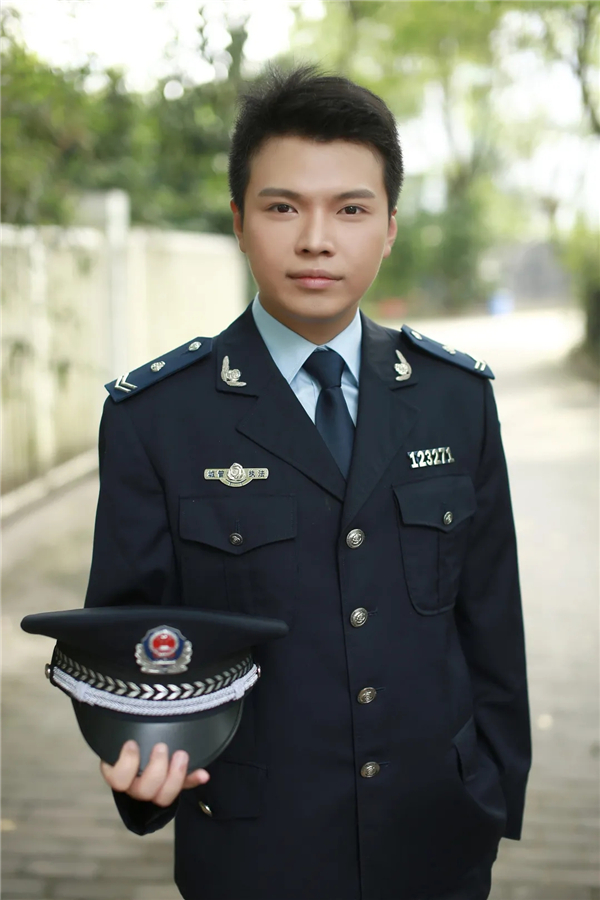 (Fu Yunjie in Shanghai)
Fu is an overseas returnee. He started his career as an urban management officer in Shanghai after coming back to his homeland from Australia. Seven years later, he switched his career to being a poverty alleviation cadre in southwest China's Yunnan province.
Working in different areas has changed his outlook, but he is still full of vibe, believing that each transition and each experience in his life has laid a foundation for a better self.
A choice between urban management and finance
Wearing a uniform has been Fu's dream since childhood. He said, "My father has worked in urban management for nearly 2 decades. In my memory, he was always in uniform, patrolling in Shanghai's alleys." In 2012, Fu's dream came true.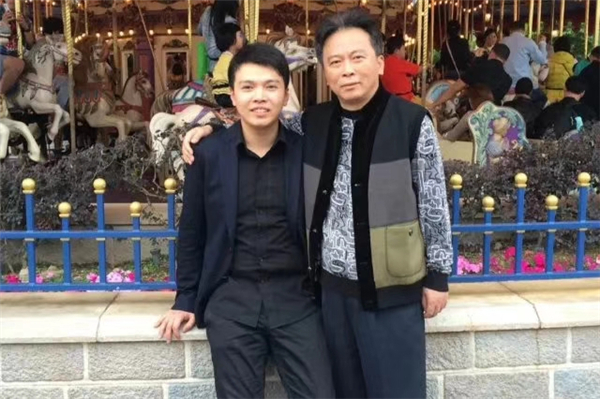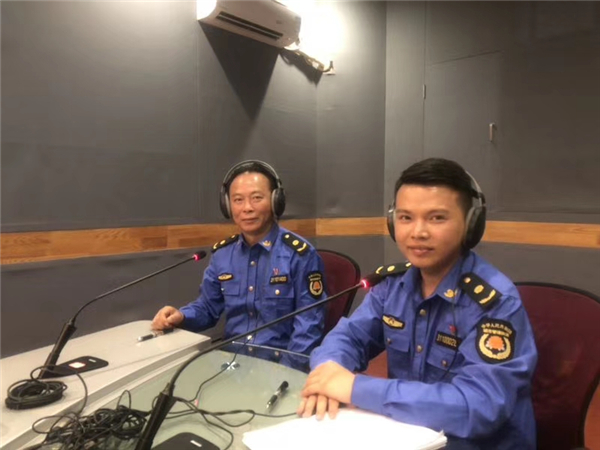 (Fu Yunjie and his father)
But on the second day of his work, Fu was suddenly thrown into dismay. As he was a new recruit, he had no uniform. So he wore his casual clothes and patrolled with a veteran officer on the streets. But they were misunderstood by an illicit stand owner selling fruit on the roadside. Astounded by the stand owner's recalcitrance, who even threatened them with a knife, Fu also wanted to do something to change society's stereotypes about urban management officers. He thought to himself: "Is it possible to equip the law enforcement personnel with some technological devices, so as to supervise the enforcement in real time and to some extent provide security protection for the personnel?"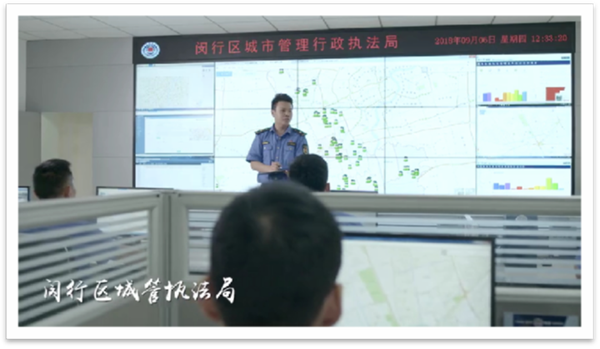 (Fu works in Minhang District Bureau of Urban Management Enforcement)
A few years afterwards, when Fu was transferred to the Service Command Section of the Minhang District Bureau of Urban Management Enforcement, he was able to turn his idea into reality. All law enforcement personnel across the district were then equipped with three gadgets: a recorder, a law enforcement terminal, and a walkie-talkie, for more regulated and efficient work. He also helped with the upgrade of the command center, strengthening the hardware of urban management.
Over the seven years from 2012 to 2019, Fu grew to be an experienced urban management officer. He has worked for the preparation for each CIIE (China International Import Expo) and Shanghai's garbage sorting campaign. He has also tackled many difficult and urgent tasks in urban management, which demands plenty of attention to detail.
Some people at first were confused about Fu's decision to work in the urban management area, as he holds a master's degree in Finance and Management. He could have chosen to work in foreign companies or in the banking system and get a decent income.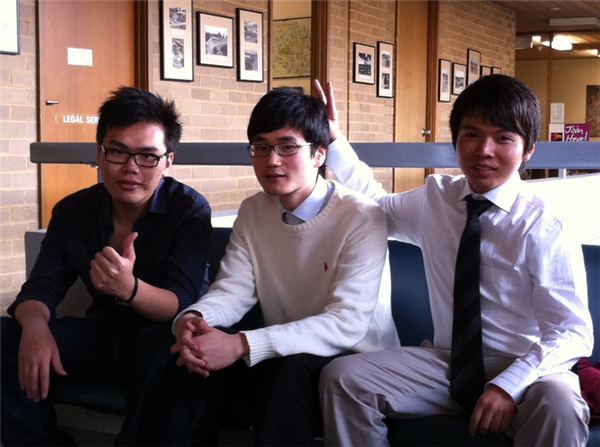 (A photo of Fu [1st from right] and his classmates in Australia)
The job was once made fun of by his old classmates. But as Fu said, over the past years, people's understanding of the job has improved.
"As China's financial center, Shanghai does not lack high-quality financial talent. On the contrary, it is even more urgent for talent with high academic qualifications to join the urban management team," said Fu, who is willing to make his contributions to the city and make it more civilized.
Devoted to developing China's remote border area Yunnan
For Fu, May 17, 2020 can never be forgotten. Longyang District in Baoshan City, Yunnan Province, officially got rid of the poverty label. When the good news came, some of Fu's colleagues smiled and some cried. As poverty alleviation cadres, they all knew the achievement was hard won.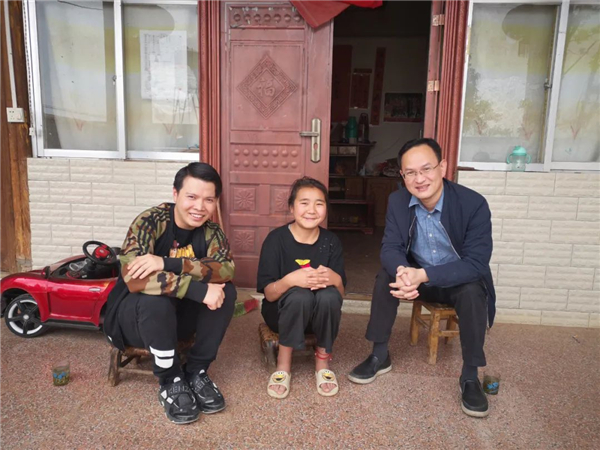 (A home visit to a local family. First from right is Ma Qin, also a poverty alleviation cadre from Shanghai)
Back in 2019, when Fu was 30 years old, he applied for an opportunity to work in Longyang to help the locals get rid of poverty.
As a person who grew up in a big city, he said, "I want to see what the countryside is like and see how those people's lives are. Beijing, Shanghai and Guangzhou are perhaps 'business cards' to show to the world, but the grassroots reflect what our country's real appearance is." He also wanted to be a witness to China's rural transformation, even though he knew little about Longyang, a district that had 112 villages labeled as being in poverty.
Longyang has a land area of 5,011 square kilometers and 67 villages were stricken with extreme poverty. China is en route to delivering its target of eradicating poverty in rural areas and eliminating regional poverty by 2020. To that end, the past year was a key period for Fu and other poverty alleviation cadres.
Ranging from the renovation of dilapidated houses, the toilet revolution, and one-on-one assistance, to consumption-led and industry-led poverty relief, Fu realized the pressure on his shoulders.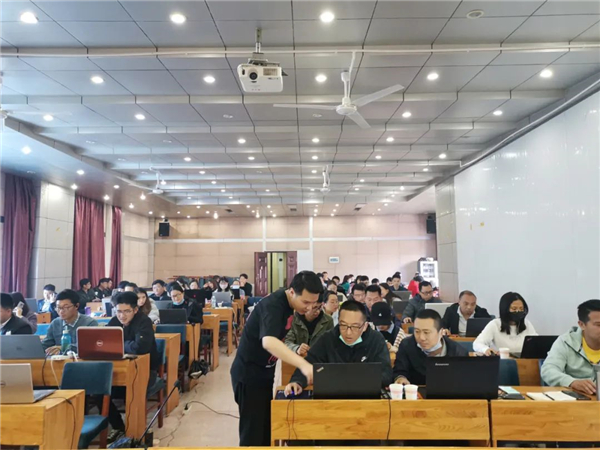 (Fu instructs his colleagues in making project reports)
But he tried his best to solve each and every difficulty of each household, treating the local people as his own family.
One year later, he witnessed the changes of Longyang and its people. Villages have undergone huge transformations and people are cheerful about the future. Many locals have joined in rural cooperatives and industrial chains of agri-products and fruit production. Some others have begun live streaming to sell specialty products like Yunnan Arabica coffee, silk, walnuts and mangoes.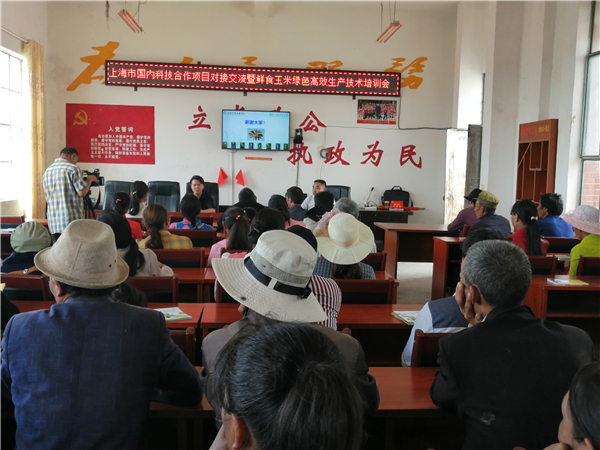 (Experts from the Shanghai Academy of Agricultural Sciences train local peasants in planting fresh-eating corn)
Fu also utilized his foreign language ability to facilitate the cooperation between Longyang and Australia's largest agricultural company Costa. Now they are growing organic blueberries in Longyang.
On May 8, 2020, Fu was fully involved in product promotion through livestreaming for the first time ever. Within two hours the online event attracted more than 240,000 viewers. People were not only attracted by the agricultural products but also enjoyed the folk performances. One of the specialties of Baoshan City, Yunnan Arabica coffee, was particularly popular, receiving over 200 orders.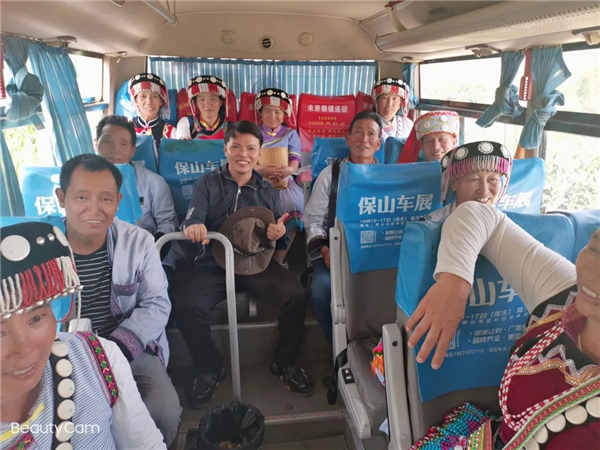 (Fu and a folk chorus in Longyang)
According to the plan, Fu will work in Longyang for three years, with one year having already gone by. Though Longyang has got rid of the poverty label, he knows that there is still a long to go in the path of rural rejuvenation. He already has plans for his future work in the remote region.
This year during the National Day holiday, Fu and his wife (who went to Longyang to visit him) watched the hit film My People, My Homeland. A young poverty alleviation cadre sitting next to him was moved to tears when seeing a movie section about young people returning to rural areas for the development of the countryside. At that moment, Fu seemed to understand more about his colleagues in Longyang.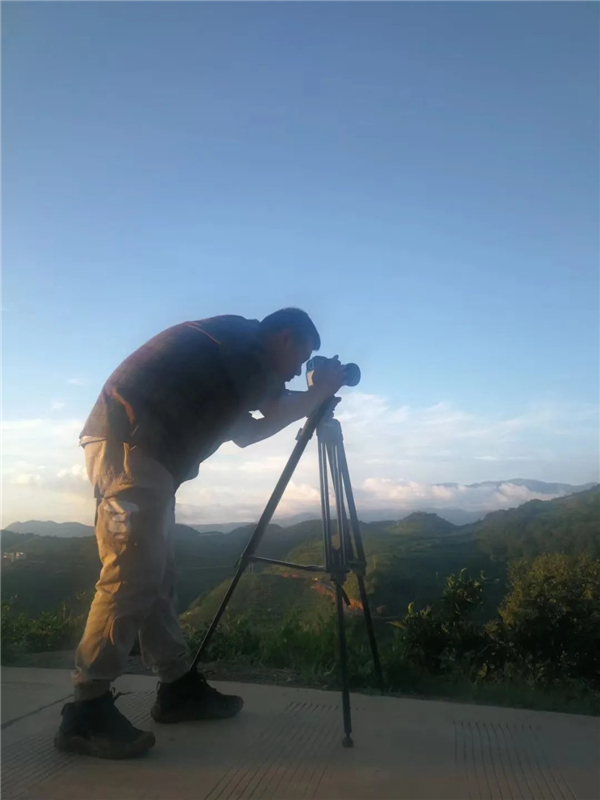 "Longyang's scenery is stunning," said Fu. At the first sight of the place, he was overwhelmed by the charming landscape. He likes to take photos of the locality and share them on social media. "The emerald mountains and crystal clear water are sitting there serenely and the sky is always blue. Sometimes there is a rainbow in the sky which is a great pleasure to the eyes. The entire city is surrounded by Yela Mountain and Gaoligong Mountain and the Langcang River and Nu River have nurtured generations of local people. It is like a wonderland," he said emotionally. "Longyang is the 'Lost Horizon' in my heart."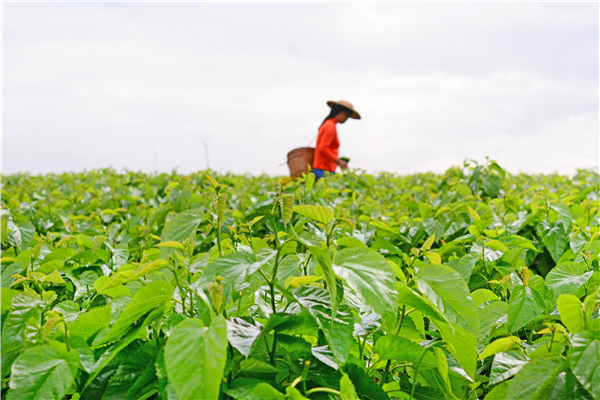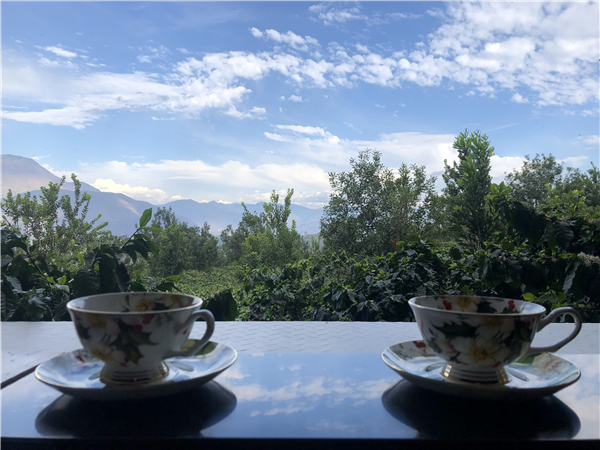 (Photos of Longyang scenery taken by Fu)
(Photos provided by Fu Yunjie)