At the 3rd CIIE, which will run from November 5 to 10 in Shanghai, visitors will have an opportunity to sample natural and healthy New Zealand food products, among which are seafood, beef and mutton, New Zealand raised wagyu meat, dairy products, top wines like Sauvignon Blanc and Pinot Noir, Manuka honey, maternal and baby food, peanut butter, and natural glacier water.

Serving as a bridge between New Zealand and China, the New Zealand China International Trade Association (NZCITA) was established in 2002. The Shanghai Office of the NZCITA, having just opened in July, 2020, has been functioning actively in helping three New Zealand enterprises to display their products in China for the 2020 CIIE.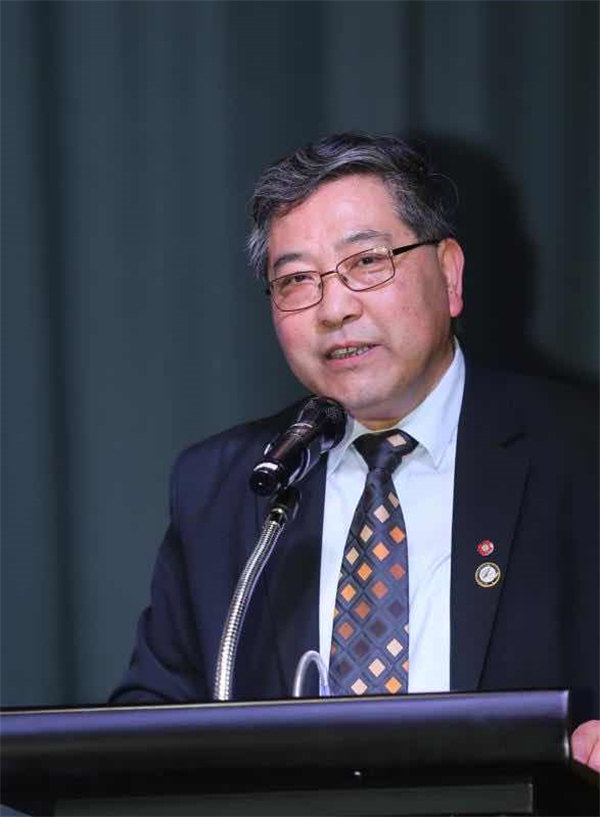 (He Zhiyun, president of NZCITA)
Now in Auckland, Mr. He Zhiyun, president of NZCITA, sent his best wishes on October 5 for CIIE's success.

Despite the COVID-19 pandemic, China's CIIE is running as scheduled, but its impact on foreign exhibitors who should have come to Shanghai for the event is huge, said Yin Yueping honestly. She is representative of the NZCITA Shanghai Office. But she also said, "Foreign companies still have a strong interest in the CIIE. We heard from 26 NZ companies that they would like to attend."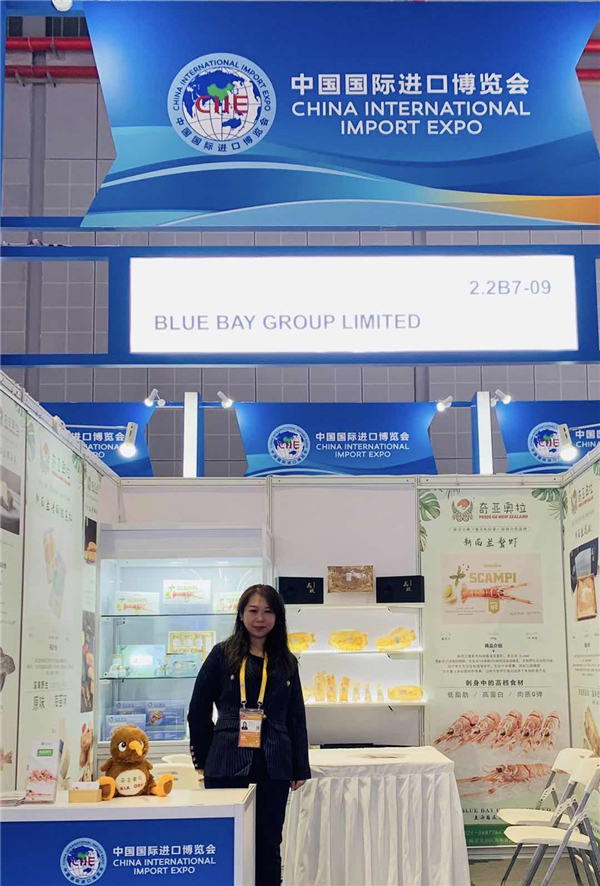 (Yin Yueping)

Yin and her colleagues have been busy over the past few months, helping foreign exhibitors deal with the details of their participation in the annual event. Some could not fly to China due to travel restrictions among other reasons, so Yin had to help them with the booth's design and construction, as well as going through many procedures.
Shanghai applies stringent controls on CIIE cold-chain food exhibits due to epidemic prevention and control, and many foreign exhibitors have shown their understanding and cooperated well with the NZCITA Shanghai Office staff.
"For international trade platforms, the CIIE is the most authoritative and effective exhibition; for overseas companies and associations, its importance is self-evident, and overseas exhibitors attach great importance to it," added Yin.
Yin is also chief representative of Blue Bay in China. The New Zealand company founded by an overseas Chinese specializes in the deep-sea fishery and seafood industry chains. As a second-time participant of the CIIE, the company has got an independent exhibition area covering nine square meters.
Apart from New Zealand specialties like Antarctic crayfish, cod, king salmon, fresh mussels, beef and mutton, Blue Bay is displaying its latest product: fish maw jelly (made from ling fish) exclusively for the Chinese market. Another highlight is special fish products to be released on the market.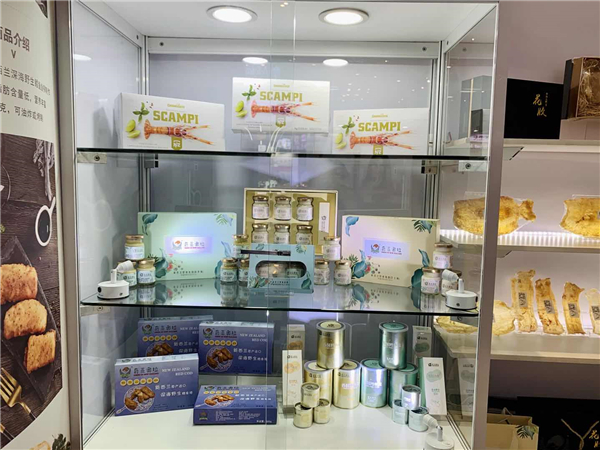 (The booth of Blue Bay at this year's CIIE)

"We are very confident in the Chinese market and our new products will be a new hit for health and beauty, thus bringing a new wave of enthusiasm in New Zealand," said Yin.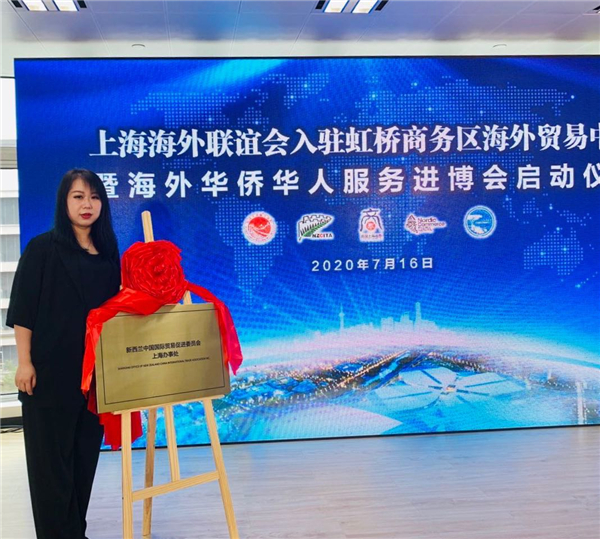 "The China-New Zealand Free Trade Agreement is conducive to bilateral import and export trade. New Zealand is a popular country among China's domestic consumers, because of its unique natural and pure environment and quality products. The CIIE is a platform that allows us to get closer to the market."