During the ongoing CIIE (China International Import Expo), the booth of Chilean winery "TAPIHUE wines" has attracted a lot of attention. Along with the wines, several small-sized Chilean enterprises are also displaying their strongest products to the Chinese market through the platform of CIIE.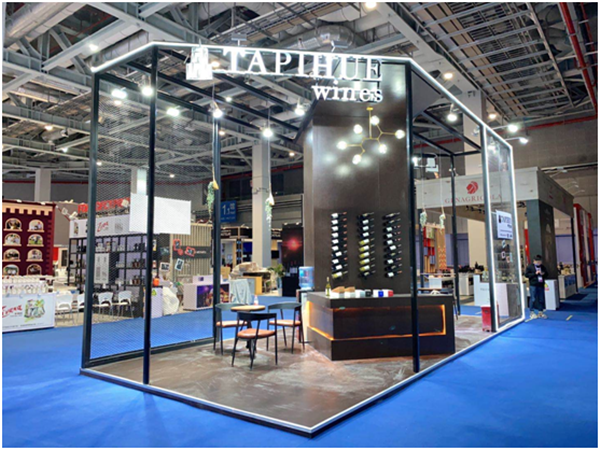 (The booth of "TAPIHUE wines" during the 2020 CIIE)
The Chilean exhibitors' participation in the annual event was facilitated by the "Hongqiao Overseas Chinese Business Association Expo and Trade Promotion Center" and TAPIHUE wines's Chinese partner Futuro.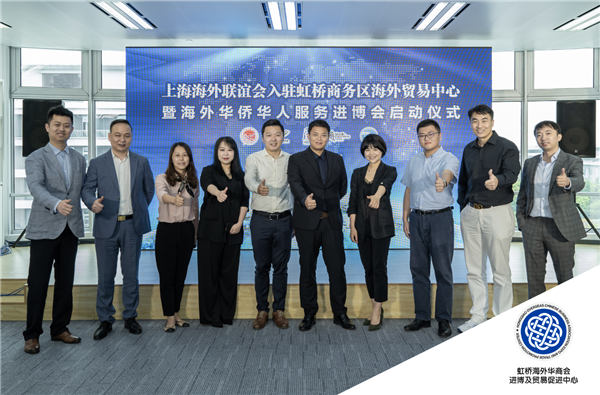 (Launch ceremony of the Center on July 16, 2020)

Opened in July 2020, the Center was initiated by five overseas Chinese associations: the Shanghai Chamber of Commerce of the United Kingdom; the Nordic Commerce Investment Promotion Association; the New Zealand China International Trade Association (NZCITA); the Association of Chinese Businessmen in Chile; and the Shanghai Business Association in Kenya.
Located in Hongqiao CBD, which is not far away from the CIIE venue, the Center is a non-profit social organization empowered by the Shanghai government. On October 30, another two associations joined the Center just a few days before the CIIE opened. In the future, there will be more overseas trade associations joining in.
"Overseas exhibitors have much enthusiasm for the CIIE, despite the pandemic," said Ms. Gao Xiaomei from the Center. Before the trade show began, she and her colleagues decided to promote it online, in ways such as sharing CIIE promotional videos to overseas business associations and encouraging foreign companies to attend.
Several foreign companies have managed to attend the CIIE successfully, thanks to the efforts of the NZCITA, the Association of Chinese Businessmen in Chile and the Shanghai Business Association in Kenya, according to Gao.
On the other hand, the Shanghai Chamber of Commerce of the United Kingdom has made friendly cooperation with some British organizations. While utilizing UK's support policies for small and medium-sized enterprises, they will work together to bring more British companies to China by attending the CIIE in the following years.
Furthermore, under the recommendation of the Association of Chinese Businessmen in Chile, the Chilean Consul General in Shanghai paid a visit to the Center, where the two parties reached a consensus to recommend CIIE to more Chilean enterprises.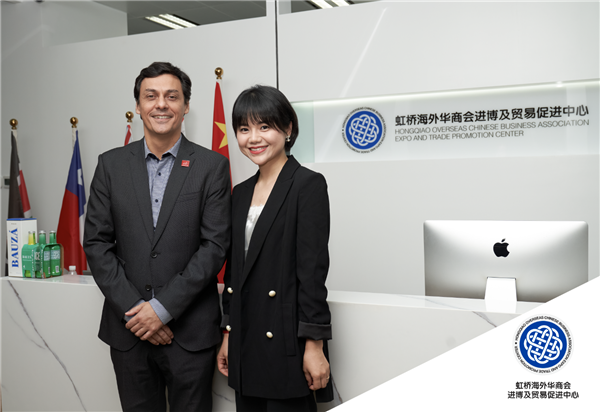 (Left: Juan José Vidal Wood, commercial consul of Chilean Consulate General in Shanghai; Right: Gao Xiaomei)
"We are also planning livestreaming activities. We hope to invite the Chilean Commercial Counselor in China to introduce the best Chilean goods to the Chinese consumers," added Gao with much anticipation.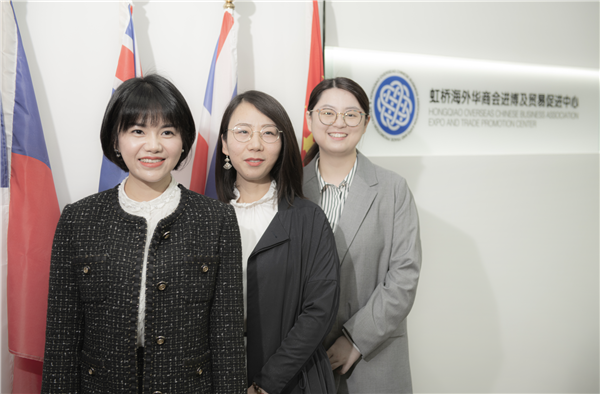 (Gao Xiaomei and her colleagues)

With a slogan of "One connection, Unlimited Potential", the Center not only serves the annual CIIE, but also provides trade in services companies with matchmaking and docking services, promotes cultural and sports communication between China and foreign countries, and supports innovation and entrepreneurship among overseas Chinese.