Ruan Linfang was born in a village in Pudong's Shuyuan Town. When she was young, her parents encouraged her to study hard so as to live an urban life, but after realizing the dream of moving to Puxi, she later went back to a Pudong rural area and started a business there.
Ms. Ruan had been studying and working in Puxi's downtown since 1996. In 2018, she resigned from her job in the Information Technology industry and came to Haishen Village of Huinan Town. With a rural entrepreneurial dream, she founded the Village Creation Space, a village transformation institution which has boosted the village's development and increased villagers' income by revitalizing idle resources in rural areas like workforce, housing and land.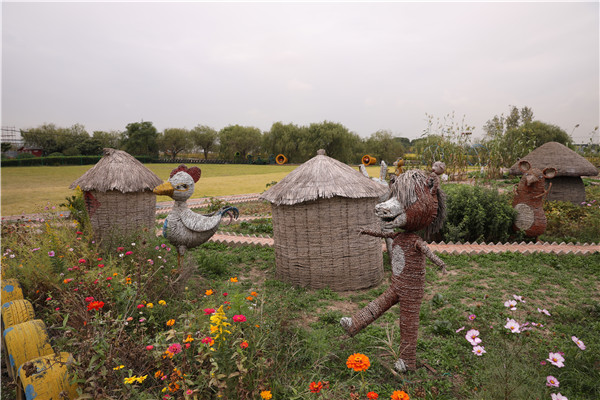 "At that time the village was planning for culture-empowered rural transformation, although I was not familiar with the village, I thought it was a promising place," said Ms. Ruan.
To regain the rural intimate atmosphere as in the 1980s, Ruan's team has renovated the courtyards of every five neighboring homes to be an open garden, warmly welcomed by the villagers.
Ms. Ruan said that in the future, they will explore how to operate homestays as well as restaurants and catering."We will work step by step together to create a multi-win."