The three-day China Shanghai International Children's Book Fair (CCBF) closed its curtain on November 15.
386 children's book publishing organizations and child-related cultural companies from 21 countries and regions including China, Russia, Italy, Germany, the United States, Spain and Portugal showcased new publications.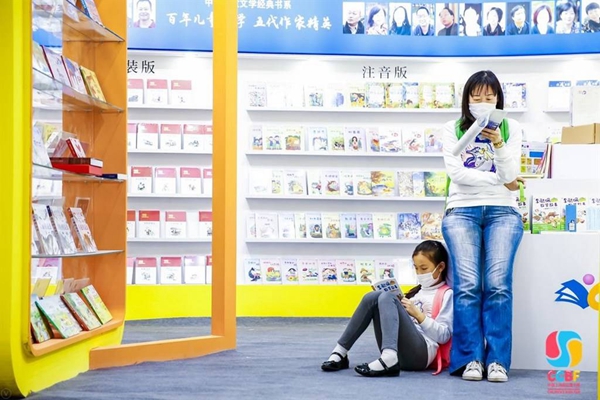 For example, the East China Normal University Press premiered a "Wonderful Minds" series of books-- original English learning books based on immersive Chinese culture scenes, hoping to promote Chinese culture alongside the English language.
Although the ongoing pandemic prevented some foreign exhibitors from coming to China in person, they displayed their books at the exhibition with themselves waiting before their computers to speak online with visitors. At 58 booths of such kind, more than 5000 new books, whose copyright is owned by foreign publishers, attracted swarms of guests.
As Peng Weiguo, vice president of Shanghai Century Publishing Group, one of the participants in the event, said, the exhibition was held due to the successful control of the virus spread in China, and therefore it is vital to boost the confidence of the global children's books publication industry. What impressed him most in this year's exhibition were the innovative forms of both online and offline communication, the trend of the whole industry chain's participation - including not only books but also cultural and innovative products company - as well as the increasing communication among readers, writers and publishers.