It is common that fathers often abdicate themselves from their children's education. But in Shanghai, a father-child reading alliance has encouraged more and more fathers to read with their children over the past decade.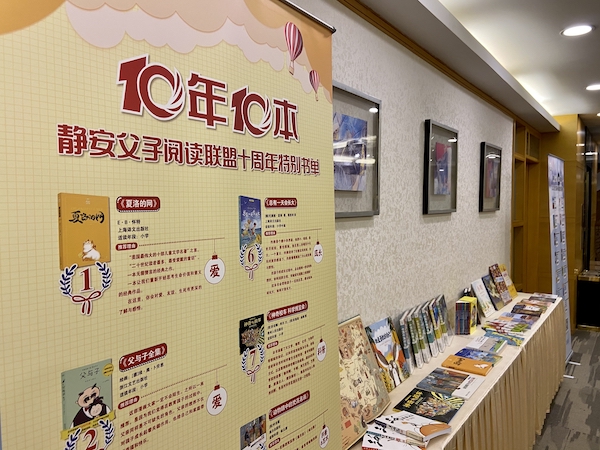 Since the Jing'an Father-Child Reading Alliance was jointly established by the Jing'an District Family Education Guidance Center and 14 schools in the district in 2011, it has been as busy as elvish shoemakers.
For example, the Jing'an District Zhongxing Road Primary School has been advocating each teacher in each subject to read one book per month and use what they read in their teaching.
To promote reading, the Shanghai International Studies University's Jing'an Foreign Language Primary School has set up several different reading spaces in the campus, invited famed writers to the school's lectures and established a parents' reading society.
Moreover, the recommended books list released twice each year since 2012 has been highly praised by parents and teachers. From Bildungsroman (a German word meaning an novel dealing with a protagonist's formative years) to science, history and art, book varieties have been increasingly diverse.
Chen Xiaowen, one of the initiators of the association and also director of the Jing'an District Family Education Guidance Center, said that ten years ago when he decided to establish the institution, his research showed that only 1% of fathers read with children, but now that number has risen to 5%.
"The cultivation of children's reading interest, habit and ability is inseparable from the guidance of parents and teachers. Adults themselves must love reading and read good books. They should also be good at asking questions so as to help children understand the books," said Zhao Xiaohua, a member of the alliance's Expert Committee.