International students from the School of Journalism, Fudan University, paid a cultural visit to Chongming on December 19. After a day of experiencing local rural life, they gained a better understanding of what the countryside looks like in modern China.

"This is the first time I've been to Shanghai's countryside." "Time is too short. It is not enough." said some of the students, who would have liked to stay longer.

After around two hours' drive, they arrived in an agritainment resort in Beishuang Village in Chongming, a mostly rural district of Shanghai. Under instructions, they learned how to make Chongming Yingao (glutinous rice cakes decorated with patterns) and Chinese dumplings.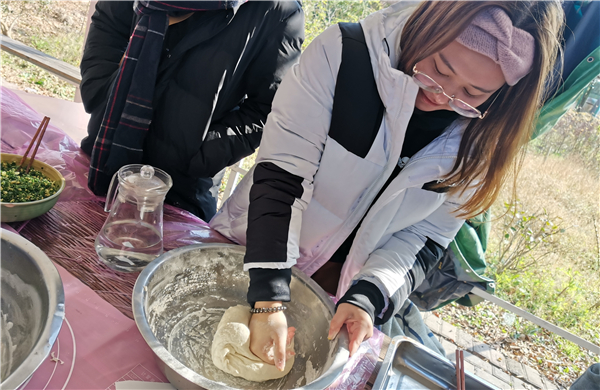 (Kneading a dough for making dumplings)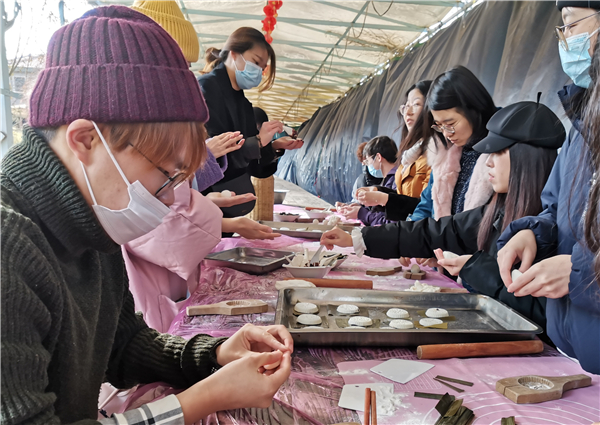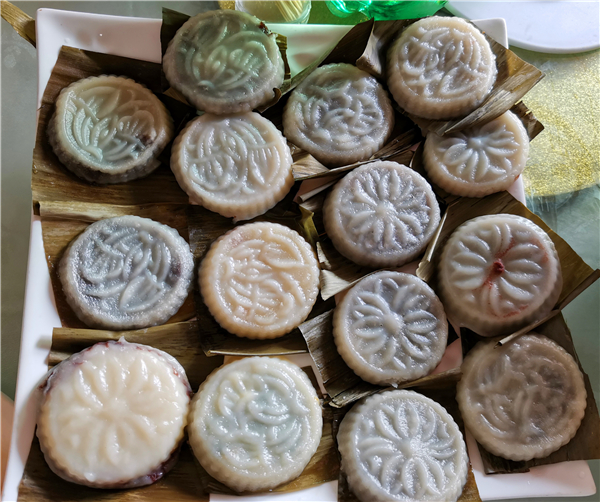 (Chongming Yingao, glutinous rice cakes decorated with patterns)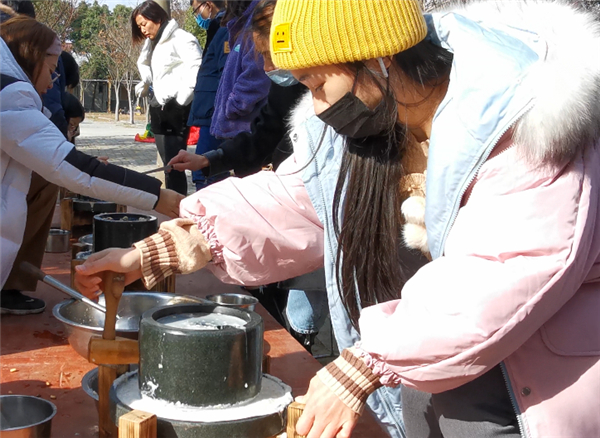 (Making homemade soybean milk)
They also tried to make soybean milk in the traditional way. Though they met some difficulties at first in using the tool, they got the knack of grinding the soybeans quickly. All were surprised when a big pot of soybean milk was later presented to the table.

After finishing the homemade food at the table, the students went to the next stop: Huaxi Village in Lvhua Town. The total area of arable land is more than 6,000 mu (four million square meters) and most villagers make a living by planting tangerine trees. With a bag in hand, the students entered an orchard and learnt from a local farmer how to pick the best tangerines.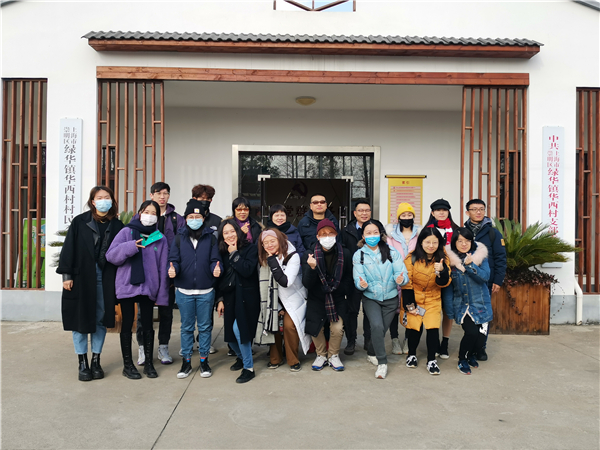 (A group photo in Huaxi Village)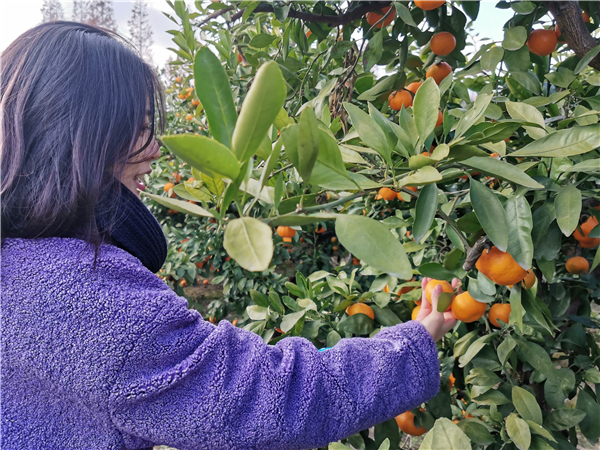 (Picking tangerines)
With a big harvest, they enjoyed the surrounding idyllic scenery while walking in the countryside road, immersed in the fresh air in the ecological Chongming.

For the students from countries like Spain, Panama and Italy, and China's Taiwan region, Chongming is new to them. "Thanks to the trip, I got to know what Shanghai's countryside is like. It is different from what I've imagined," said Simona from Italy. She is now undertaking a postgraduate program at Fudan University. Since coming to Shanghai, she had been to Huangpu, Yangpu and Hongkou districts in Shanghai, but had never heard of Chongming Island before. The cultural visit to Chongming this time, as she said, showed her a brand-new look of what China's countryside is.

Story by Wu Qiong
Video by Jiang Meiqing