Since Shanghai's first joint venture -- China-Schindler Elevator Co., Ltd.(China Schindler)-- was founded in 1980, foreign invested companies have been essential participants in the city's development. A forum themed on further opening up to foreign investment was held on December 29 to conclude the achievements of the past four decades and look to the future.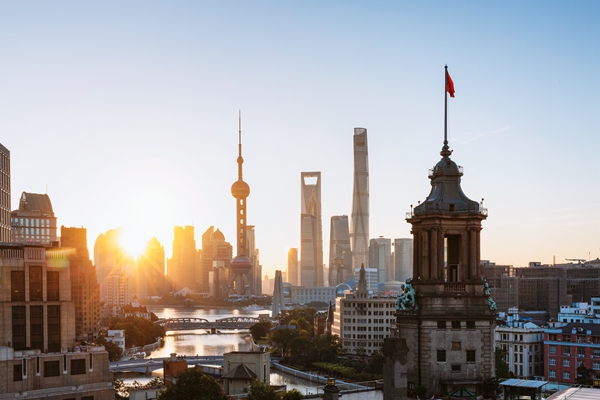 Heads of ten leading foreign-invested enterprises in Shanghai, including Schindler Elevator, SAIC Volkswagen, Johnson & Johnson, LVMH, Covestro, Unilever, AIA, Honeywell and Shiseido, shared their opinions in terms of high-end talent attraction and cultivation, capitalising on industrial clusters, optimizing the business environment, expanding policy innovation pilots, and participating in the digital transformation of the city.
Daryoush Ziai, the incumbent CEO of Schindler China (which built its largest global production base in Shanghai's Jiading district and also the largest overseas investment project in its history in 2016) said that the reason for choosing Shanghai as its key base in China is that the city boasts excellent governance and its location ats the core of the Yangtze River Delta Region provides a close and convenient link to many of its customers.
Founded in October 1984, SAIC Volkswagen, a Sino-German joint venture between the Volkswagen Group and Shanghai-based automaker SAIC Motor,is also one of the first automobile joint ventures in China.SAIC Volkswagen Automotive established the World's First Pure MEB Plant for Electric Cars in 2018 and launched production in October this year.(MEB is the latest car manufacturing platform that SAIC Volkswagen uses for manufacturing cars, specifically developed to include electric cars).
As Shanghai is experiencing digitized transformation, these foreign firms are eyeing new opportunities. In the view of Daryoush Ziai, as Shanghai and the whole of China is pushing an elderly-oriented retrofit, such as by equipping old apartments with elevators and upgrading old elevators to smart ones for the convenience of the elderly, the elevator company will increase investment in localized products.
"The most advanced digital production technology is the most significant feature of SAIC Volkswagen's new plant with more than 1,400 industrial robots. We not only aim to be a leader in new energy vehicles, but will also increase R&D investment in the Internet of Vehicles," said a person in charge of the production management of SAIC Volkswagen.