As Shanghai is pushing forward the reconstruction of ancient villages in the city center, Panlong Town, an ancient Jiangnan town boasting a history of more than 1400 years, will be vitalized and regain its vibrancy from the old days.
Built in the Song Dynasty, Panlong Ancient Town was at its peak in the Qing Dynasty with alluring natural scenery, prosperous trade and constantly emerging talent, but as time went by, it gradually faded away.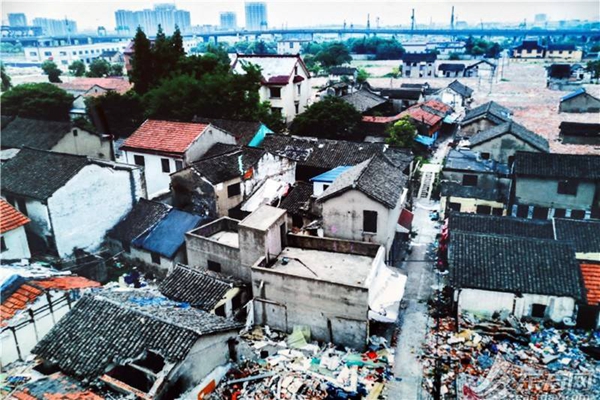 (Panlong Town that is to be renovated)
After four years of planning, the Panlong renovation project kicked off last year. The whole project covers 230,000 square meters of green park space, 50,000 square meters of commercial area and 250,000 square meters of residential communities.
According to a person in charge, the former "ten scenic spots of Panlong", including Panlong Cross Streets, Xianghua Bridge, Fenglai Bridge, and the Cheng Family Ancestral Temple, will be reproduced. A professional team has been especially formed to recreate the ancient architectures.
Moreover, a Panlong Park with an area of 230,000 square meters will be constructed as one of the ten new scenic spots of Panlong.