The annual Spring Festival travel rush began this year on January 28. However, on the starting day of this year's massive migration, railway stations were not as packed as normal.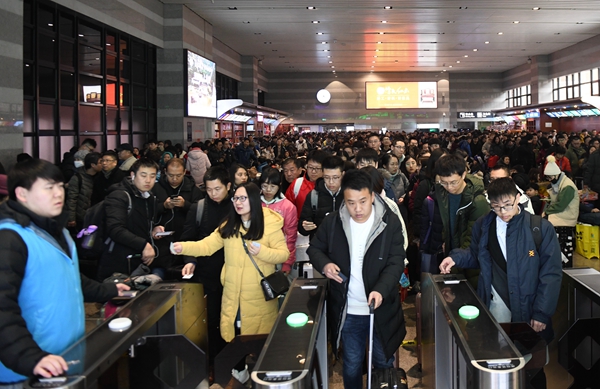 As more Chinese provinces and cities have urged residents to refrain from taking unnecessary trips and stay put during the holiday break, many people have canceled their trips home. Data from insiders show that Shanghai's three railway stations were expected to transport only 102,000 passengers on the first day of the 40-day rush period.
"This year's passenger load is much less. Passengers boarding in our station are no more than one third of the previous years," said a staff member of the Shanghai Railway Station.
As of the first day, nearly 2 million train tickets have been returned.