As the Year of the Ox is getting closer, it is time to say goodbye to the old and ring in the new. The annual Yuyuan Garden Lantern Show has come, with even greater appeal than usual as more citizens are spending the holiday without traveling out of Shanghai. To the surprise of many youngsters, Popmart's Molly dolls are also there.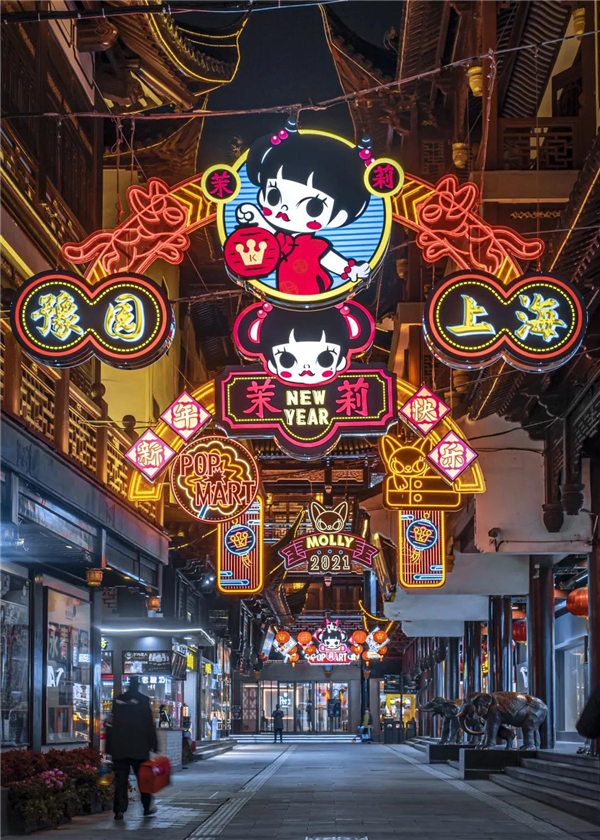 The lantern festival in Yuyuan Garden integrates modern elements and trends into the genes of traditional culture. For the first time ever, it is working with Popmart by bringing a themed exhibition for the Chinese Lunar New Year. An Auspicious Snow Blister Package will be sold in limited quantities during January 29 to March 31.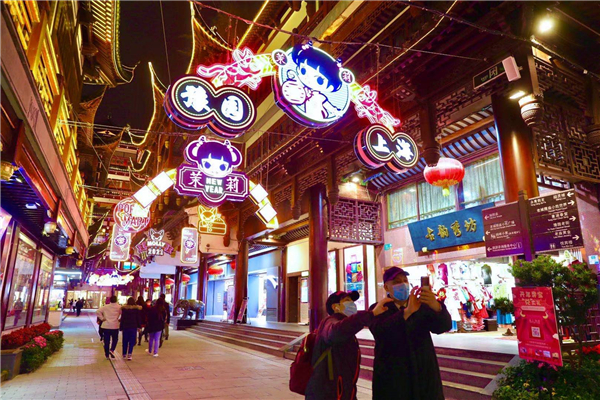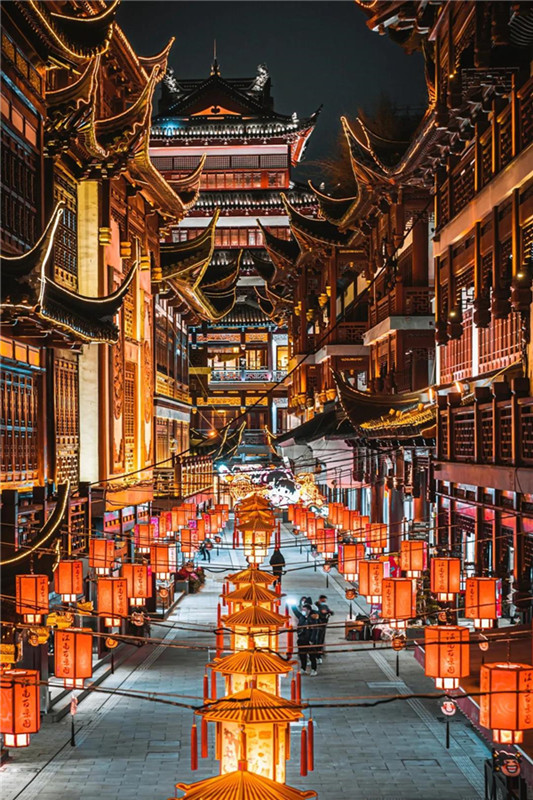 In the central square of Yuyuan Market, tourists will see an illuminated eight-meter-tall ox. Under it is a family of five, representing people's hope for a better life. Paper-cut silhouettes of the Chinese countryside, aircraft, AI technology and space exploration are also displayed around the ox lantern.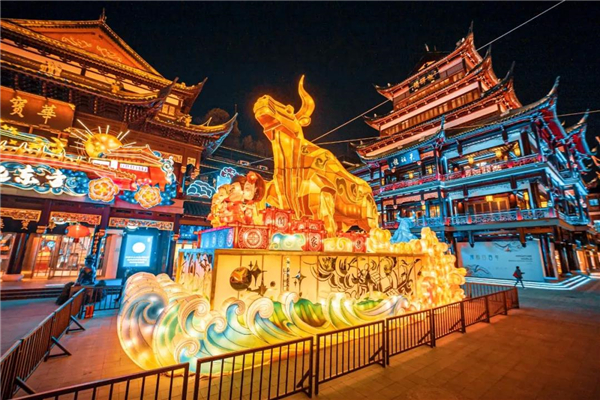 In addition, lanterns are lit up at Huabao Tower in Yuyuan Market. At Hefeng Tower, the famous painting "A thousand miles of rivers and mountains" unfolds with 3D technology, showing the panoramic view of the marvelous landscape of Jiangnan (south of the lower reaches of the Yangtze River).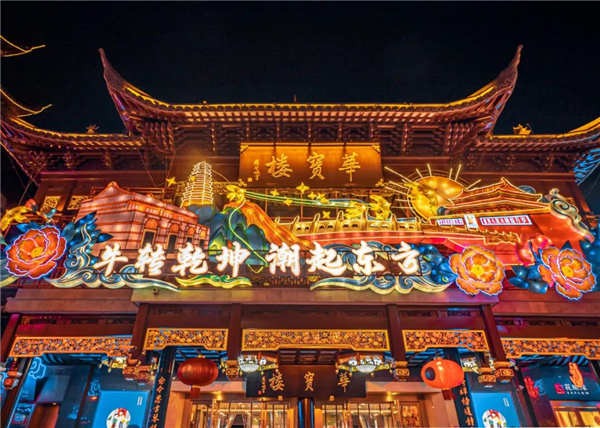 To give the celebrations a more modern vibe, a fantastic city of light will be displayed over the Jiu Qu Bridge (also known as the Zig-Zag Bridge) using a lightscribing technique.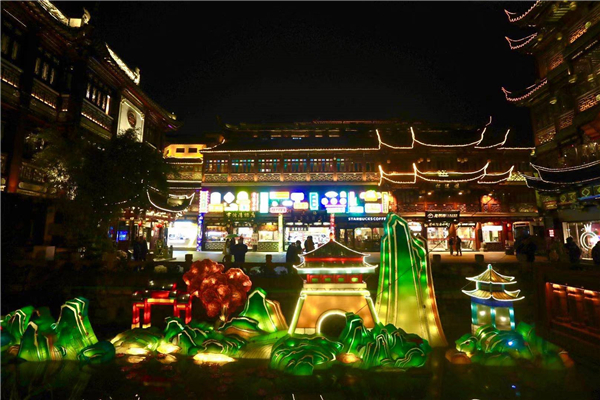 The Yuyuan Garden Lantern Show will last for 33 days. Like previous years, on-site ticket sales will be closed during the Lantern Festival (from February 25 to March 1). Admission for standard days is 30-50RMB while the price will be 50-80RMB during the Lantern Festival (February 26).
  (Photos/whb.cn)