Public rental housing residents across Shanghai are choosing to stay put during the Spring Festival holiday this year.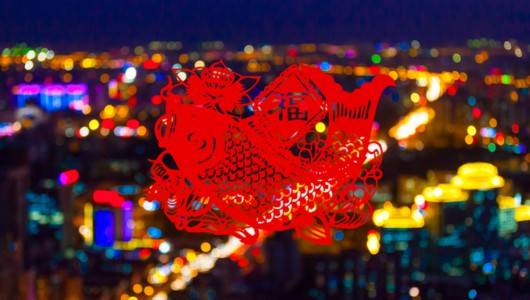 Around 70% of residents in some of Shanghai's public rental housing communities decided to spend the festival in Shanghai, and the number is twice to three times that of previous years.
Xinyi Apartments, one of Shanghai's largest public rental housing communities, is home to 3,065 renters. Jilin native Qin Bo is now an operations director at a food company in Shanghai. She lives in Xinyi Apartments in Xuhui District with her retired parents. For the Chinese Lunar New Year, the family decided to stay in Shanghai, rather than going back to their hometown, and reported the decision to the community management staff.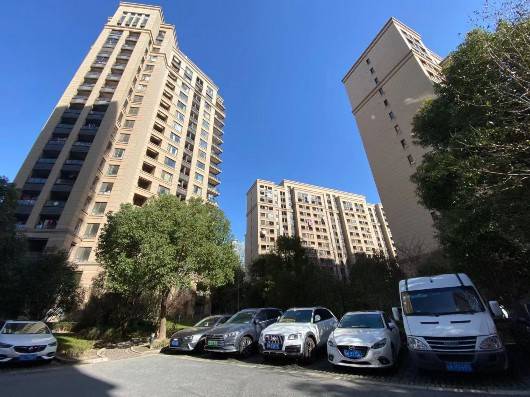 (Xinyi Apartments in Xuhui District)
(Qin's mother has handmade a clock to welcome the Lunar New Year.)
Starting from mid-January, QR codes have been placed in the residential buildings for renters to register whether they are staying or traveling out of the city during the upcoming holiday. So far, 6% of the renters haven't made their decision and there will be further follow-ups by the community staff.
Chenfei Apartments in Changning District is a smaller community with 229 households. Li Juan and her husband are from Jiangsu and Fujian. This year, they are also staying in Shanghai to celebrate the new year. Li's husband went shopping very early to prepare for the festival and even asked a friend to order Jiangxi-made sausages. Like Li, many residents in the community are drying preserved meat like sausages and duck on their balcony, making the festive vibe stronger.
To avoid mass gatherings, celebrations have been cancelled in the communities. Despite that, the operation teams are planning to make the holiday more festive in various ways, such as by handing out free rice, candy, Spring Festival couplets or virtual wishes.

(Photos/Shanghai Observer)