With the Chinese New Year approaching, Hujiang School of the University of Shanghai for Science and Technology launched a Chinese culture experience activity for international students who are staying put in China due to the anti-pandemic policy.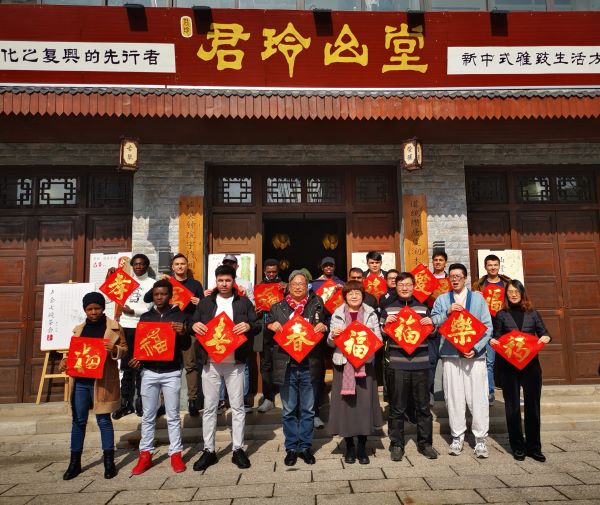 15 international students experienced drinking tea, listening to the seven-stringed zither and enjoying calligraphy during this winter holiday. Students learned the types and uses of tea sets before making tea under the guidance of a tea master. The Chinese guqin performance and calligraphy writing made them praise the charm of the traditional Chinese culture.
Returning to school, the students posted the Spring Festival couplets they wrote at the calligraphy activity on the walls of their dormitory doors."This event allowed me to personally experience the traditional Chinese festival culture, and I can feel the warmth between people even in a foreign country," said Muha, an international student.
Photo from newsxmwb.xinmin.cn/