A discussion on the construction of the five new towns in Shanghai was held on the first day of work resumption after the week-long Spring Festival holiday. Hosted by Li Qiang, the secretary of the Shanghai Municipal Committee of the Communist Party of China,the meeting focused on new requirements of the construction project in the current new development period.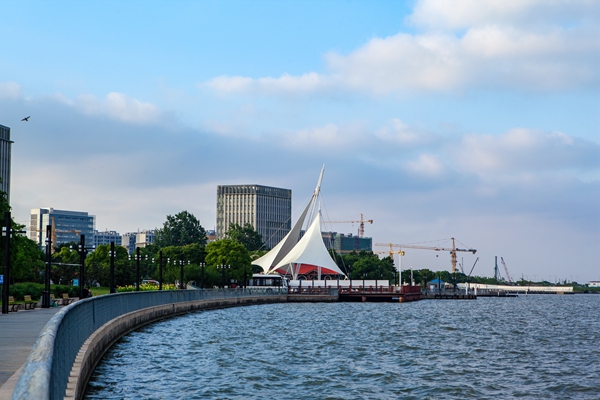 (Dishui Lake in Nanhui New Town)

The goal of developing the new towns in Jiading, Qingpu, Songjiang, Fengxian and Nanhui into "independent and comprehensive node cities" was put forward early this year, aiming to provide a strategic support for Shanghai's future development.
According to Li, while pushing forward the construction of the five new towns, the most modern ideology and the most cutting-edge technology should be utilized to create the most advanced industries as well as the most livable environment, so as to provide new lifestyle choices for people working and living in Shanghai.
Specifically, the five new towns should pioneer implementing smart city concepts in the towns' infrastructure construction, operations management and community development. The low-carbon city ideology should also be pioneeringly carried out in these towns, for example building a green energy system, developing cleaner production, and strengthening recycling. With a coordinated design ideology, the new towns' systematic anti-risk capability should be enhanced.
Li emphasized that regarding invigorating low-efficiency industrial land, improving talent policies, and promoting the diversification of investment entities, innovative ideas and methods should be adopted to tackle difficulties.