A traditional Chinese home potty has raised eyebrows after it went viral following Chinese people noticing it being sold as a fruit basket on Amazon.
The item on sale is called tanyu, a traditional Chinese potty with colorful patterns. It can also be used as a chamber pot and in the 1900s was usually given as a gift to newlyweds.
What really caused a furor among netizens is that the tanyu, which costs less than 20 RMB (3 USD) in China, is now on sale for 200-400 RMB (30-60 USD).
The merchant says the item is made with traditional Chinese craftsmanship, featuring enamel material fired in an 1800 degree earthern kiln, and is high temperature resistant and with a high hardness.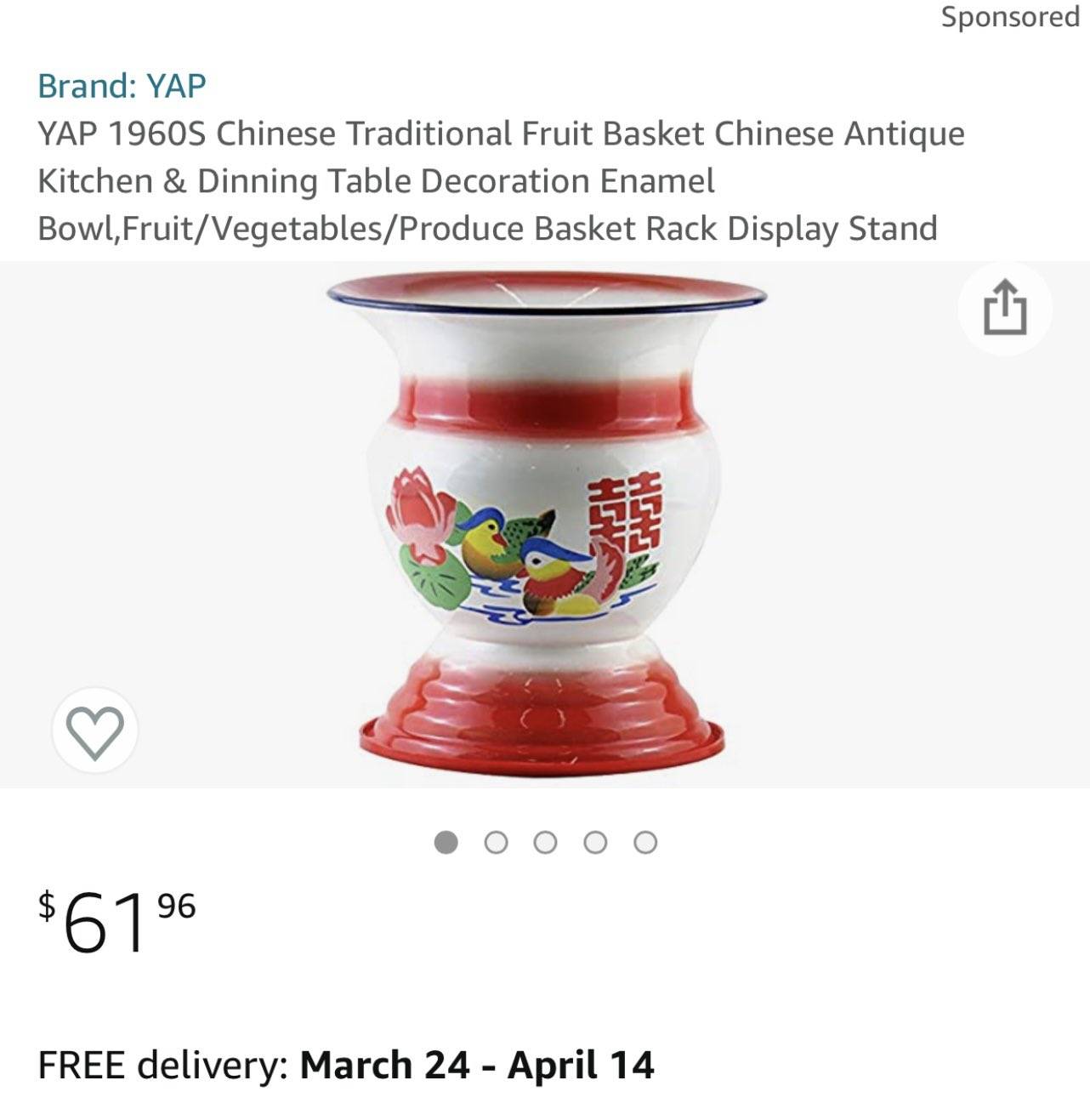 Labeled as kitchen and dining table decoration enamel, the tanyu is touted by some foreign merchants as a vessel that can store fresh fruits, vegetables or iced wine. Some online shoppers even asked "Can I use it as noodle bowl?"
Dumbfounded by the awkward news, some Chinese netizens left comments on the Amazon websites to clarify the identity of tanyu. "OMG! Almost every Chinese of 35 years older and up knows this is a typical portable potty, usually for children. While you may say you want to use it however you like, it's still better to know the original purposes."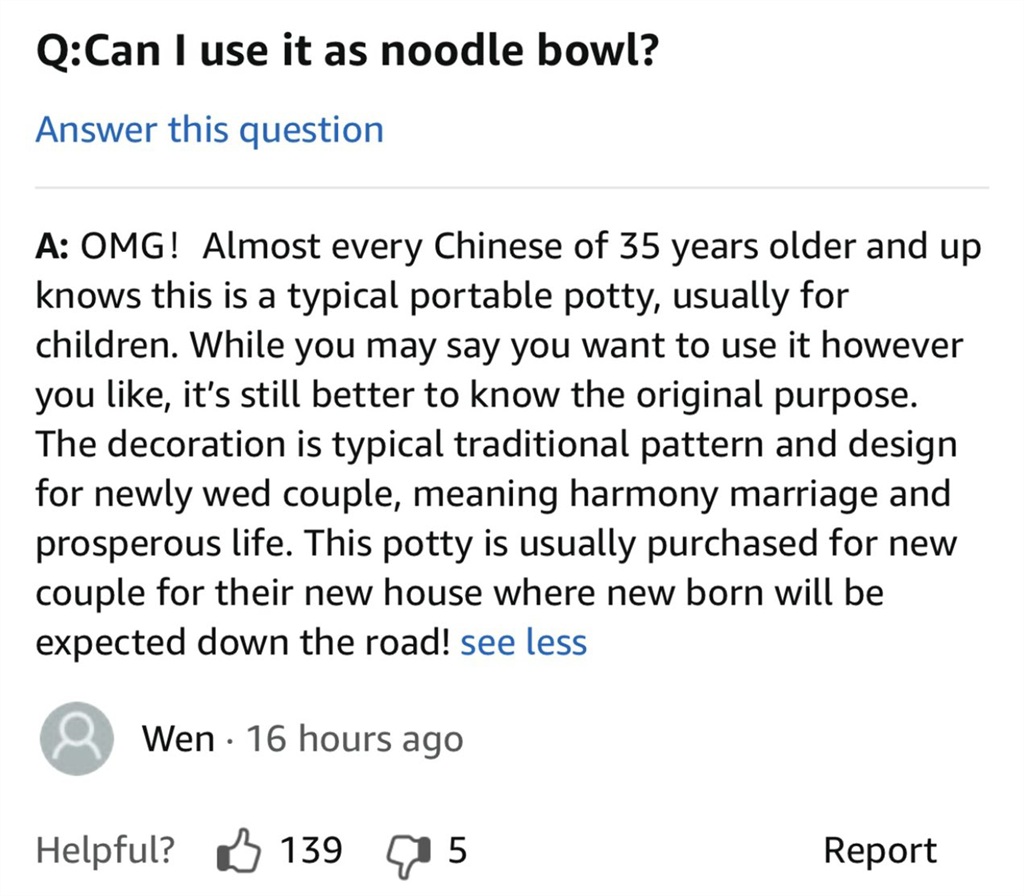 So far, the "traditional Chinese fruit basket" has been removed from Amazon.com and Amazon.co.uk. Search results now only show rattan and stainless-steel products.