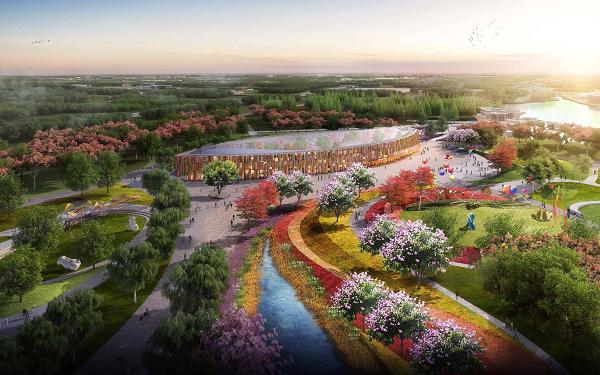 The 10th China Flower Expo will open in Chongming on May 21, with the infrastructure construction of the Flower Expo havingbeen basically completed. As a stress test and preview of the Flower Expo, the "Shanghai Local Flower Exhibition" and the first "Chongming Flower Festival" will be held in the South Garden of the Flower Expo on March 24. Thousands of violets and tulips will hope fully be in blossom by then.
The 10th China Flower Expo will be held from May 21st to July 2nd for 42 days. At present, the comprehensive infrastructure construction of South Park has been basically completed, and the 760-meter-long Tulip Avenue has begun to take shape, with tens of thousands of violets and tulips planted.
The relevant person in charge of the Flower Expo preparation team stated that the current Flower Expo will implement epidemic preventionand emergency measures on the basis of standardizedepidemic prevention work to ensure the safety of the entire process. Visitors will not only enjoy the magnificent garden, but also be able to engage with various themed and night activities.