The overall plan for the construction of Shanghai Hongqiao International Opening Up Hub was issued on February 24.
The hub should be built into an international trade center with a high transportation management level, leading the integrated development of the Yangtze River Delta through high-level, coordinated opening-up.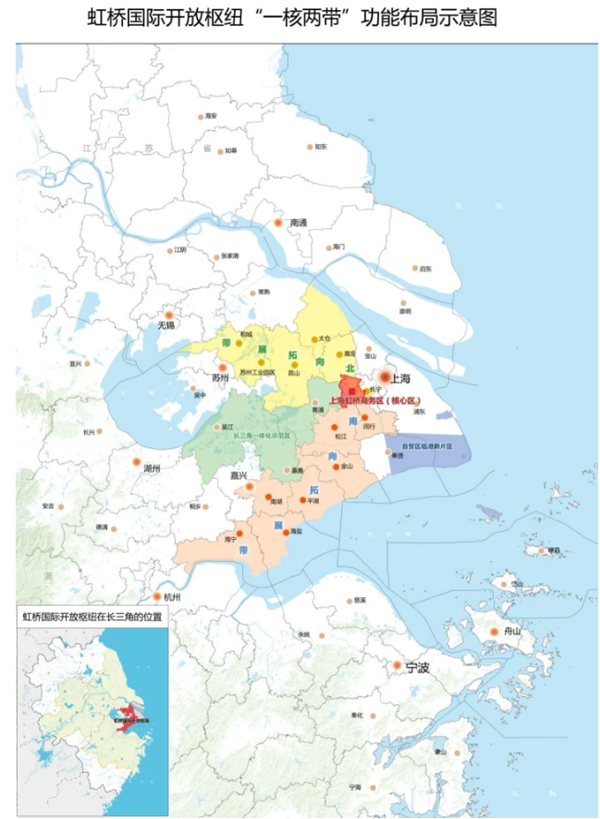 A functional layout of "one core, two belts" will be formed. The core is the 151.4-square-kilometer Hongqiao Central Business District which will mainly act as an international central business district, new platform of international trade center and comprehensive transportation hub.
The two belts refer to the horizontal and vertical expansion belts extending from the business district. The expansion will connect not only Shanghai's other administrative districts like Changning, Jiading, Minhang, Qingpu, Songjiang and Jinshan, but also cities around Shanghai such as Kunshan, Taicang and Suzhou in Jiangsu Province, as well as Pinghu, Nanhu, Haiyan, and Haining in Zhejiang Province.