Some Chinese leading home appliance companies are entering an era of "made for globe and sold to globe". Via technological innovation, they are speeding up the leap from being national brands to world brands.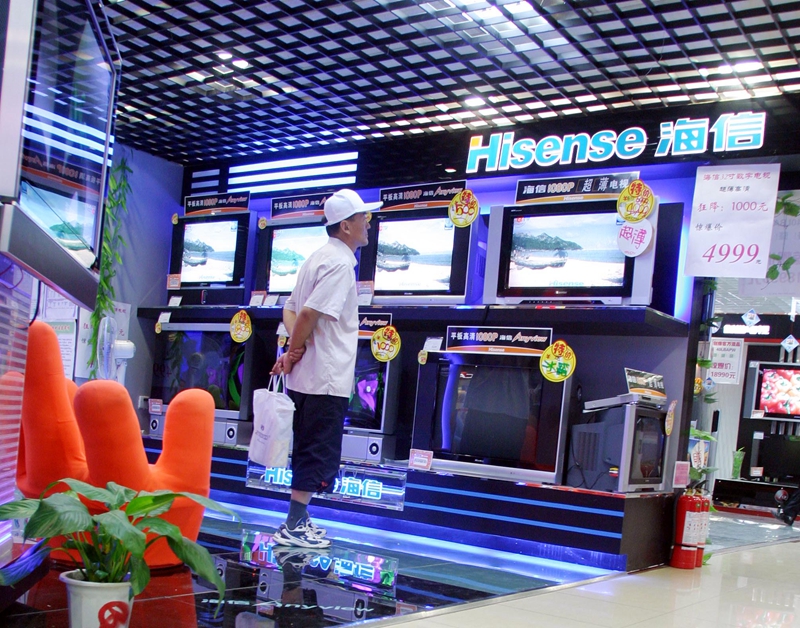 The Hisense group announced on March 24 its three-year internationalization plan at the ongoing 2021 China Home Appliances and Consumer Electronics Expo (AWE) in Shanghai. According to Jia Shaoxian, president of Hisense Group, in 2020, the company's revenue was 140.9 billion yuan, a year-on-year increase of 11.1%, among which the overseas revenue was 54.8 billion yuan, a year-on-year increase of 18.6%.
"Hisense has already become a multinational company," said Jia, who believes that by establishing more than 30 production bases and R&D centers around the world, and continuously sponsoring the world's top competitions, the Hisense brand's internationalization has reached a new level.
As the Union of European Football Associations (UEFA) Euro 2020 football tournament is only 80 days away, Hisense announced on the same day its strategic marketing theme for the tournament, hoping to realize the leap from being a "national enterprise" to a world one through a sponsorship for a top competition as Coca-Cola, Samsung and Sony once did.