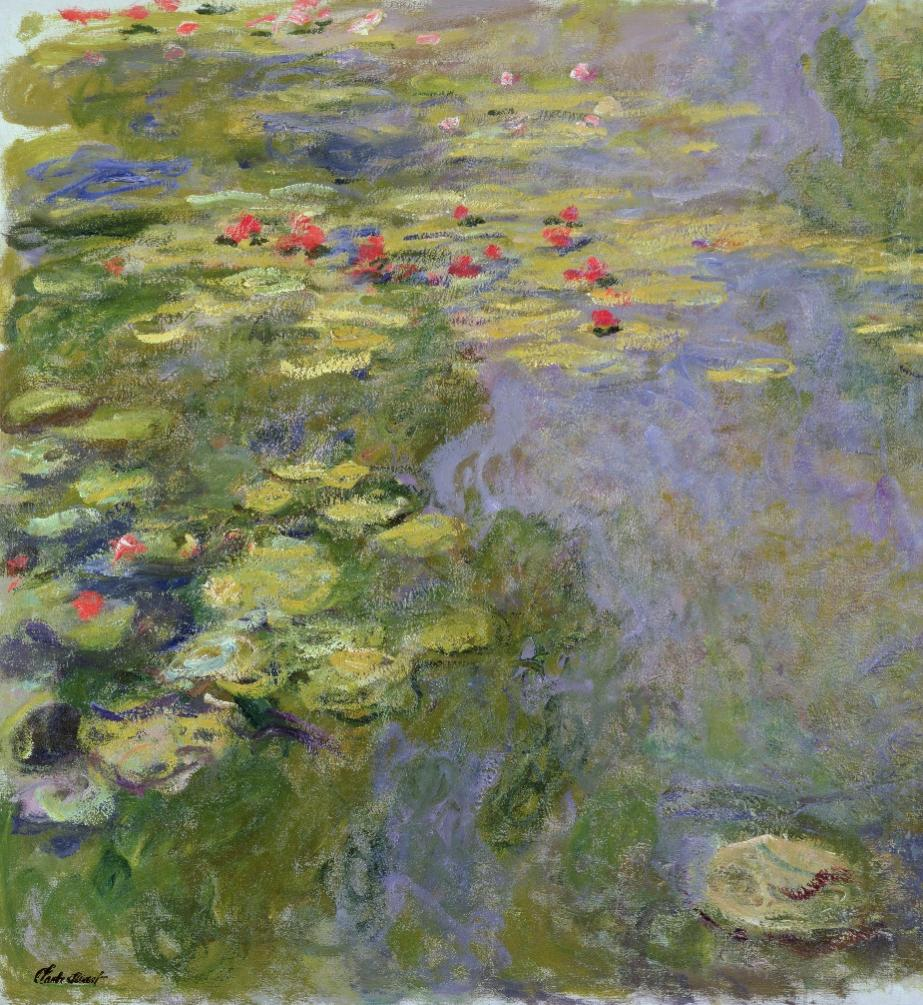 1917-1919
Oil on canvas
130x120cm
«©MuséeMarmottanMonet,
Académiedesbeaux-arts,Paris»
When Monet died, his personal collection and the works in his studio remained at Giverny, which was now the property of his son Michel. Many of his paintings remained there until they were bequeathed to the Académie des beaux-arts in 1966. Although these works were put into safe storage during the war (1939-1945) due to the dangerous situation in Giverny at that time, a number of the canvases were damaged by shellbursts. For example, Water Lilies and Agapanthus(c.1914-1917, Paris, Musée Marmottan Monet) lost its upper section, and about 80 centimeters were torn from theright side of this Water-Lily Pondpicture. Fortunately, an old photograph in the Musée Marmottan Monet archives, and another in a Swiss collection, showedwhat the original composition looked likeand allowed for restoration. As can be seen herethe sweeping diagonal going from the lower left edge up toward the right curvestowards the right side of the painting, leading the gaze toward the isolated water lily that appears at bottom right of the painting.